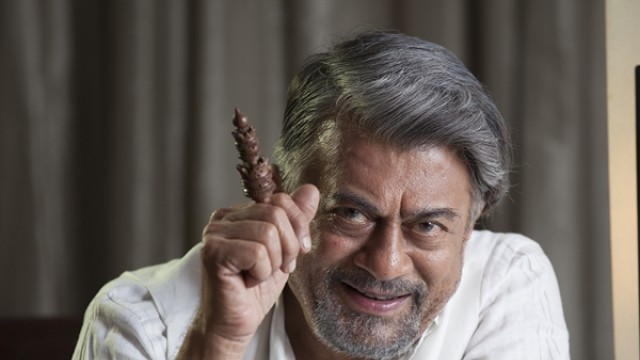 Viewers' wish to see Ananth Nag on "Weekend with Ramesh 2" will finally come true as the veteran actor will be the guest on the popular Kannada talk show this weekend. He will be the 15th person to attend the show in the second season.
On Facebook and Twitter, the fans of "Weekend with Ramesh 2" have been requesting Zee Kannada to bring Ananth Nag on the show. Finally, the channel has managed to bring the actor on the show hosted by Ramesh Aravind, where he will narrate his life story.
Ananth Nag was born on Sep.4, 1987, in Uttara Kannada district and did his primary education in Karnataka. For further studies, he was sent to Mumbai where he got opportunities to work in theatre.
After working in Marathi, Konkani, Hindi and Kannada plays, he made his acting debut in Kannada with "Sankalpa" in 1973. Simultaneously, he acted in Shyam Benegal's Bollywood film "Ankur." But, he got the biggest break in the form of GV Iyer's "Hamsageethe."
Since then, he was part of lots of successful movies like "Chandanada Gombe," "Accident," "Naa Ninna Bidaalare," "Benkiya Bale," "Gowri Ganesh" and others. In the later years, he entertained viewers with comedy films.
Ananth Nag was also part of highly-successful television series "Malgudi Days," directed by his late younger brother Shankar Nag. In his four-decade career, he won several awards, including five state awards and four Filmfare Awards for Best Actor.
The actor had also entered politics and was a Minister in JH Patel's cabinet. On the personal front, he married actress Gayathri and the two have a daughter named Aditi.