Priyank Sharma was in tears in the Weekend Ka Vaar episode when Salman Khan blasted him for creating a ruckus in the house by dragging Arshi Khan's Pune and Goa sex scandals on the show.
Priyank Sharma's act made Salman very furious who threatened to kick him out of the show for the second time if he doesn't behave properly in the house. Salman reminded him that he was advised not to talk about or attack someone on their personal matters inside the house but yet he did.
The Dabangg Khan continued his rant saying that Priyank brought dirt back into the house with his re-entry. His harsh yet razor sharp words pierced into Priyank's heart and he broke down in tears.
Earlier, Priyank was ousted from Bigg Boss 11 house after he got physical with Akash Dadlani on the show. He was brought back on the show upon numerous fans' requests. He was also advised by Salman Khan to behave in a proper manner in the house. After his re-entry, Priyank even apologised to his fellow contestants.
But his re-entry in the Bigg Boss 11 house was a sort of a big explosion that knocked Arshi Khan off her feet when she got into a ugly scuffle with Sapna Choudhary on Friday.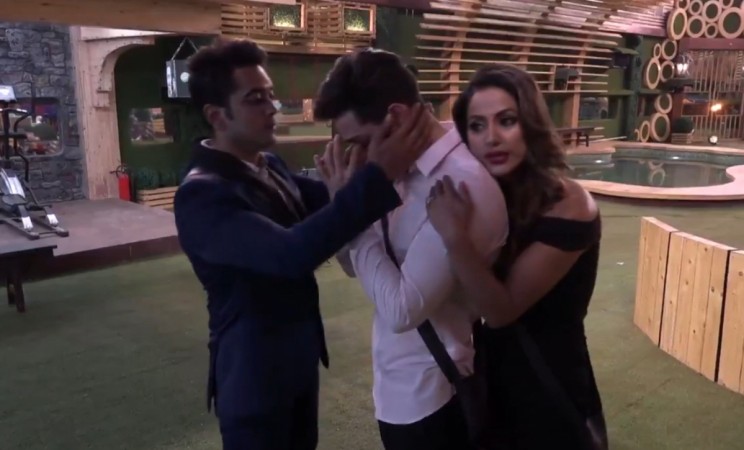 Priyank told Sapna to use the phrase "Pune and Goa" against Arshi, which stunned the latter who broke down on the show. Apparently, the phrase was meant to reveal Arshi's darkest and dirtiest scandals, which she has been trying to hide. She asked Priyank why he was trying to reveal details
about her personal life on the show, after which she started crying.
After the incident, Arshi's publicist Flynn Remedios said he would take legal action against Priyank Sharma, Sapna Choudhary and others for mentioning these incidents.