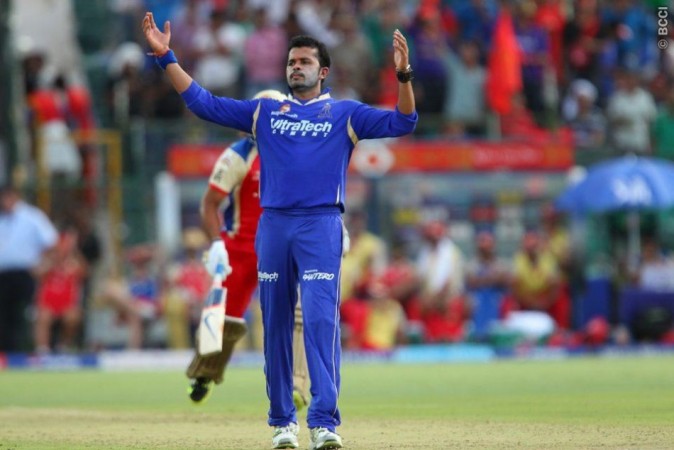 It is wedding bells for cricketer Sreesanth, who is on bail in connection with IPL spot fixing.
Sreesanth spent nearly a month in the infamous Tihar jail after he was arrested on charges of spot fixing. The Kerala speedster is now out on bail spending time with his family and visiting religious shrines.
Reports have emerged that the cricketer is all set to wed a Jaipur-based girl, who belongs to the royal family. He is expected to get married in October this year. Earlier, the speedster said that he would marry after the Onam festival which falls in August-September. "My wedding will happen after Onam and everything will be according to the wishes of my parents," Sreesanth told the Times of India.
Little is known about the girl in her 20s except that she met Sreesanth for the first time when he was in Jaipur to play for India in 2006. According to a report in The Hindu, the girl was in touch with Sreesanth's legal team throughout the spot fixing controversy.
Her father has reportedly met Sreesanth in Tihar jail and his family members are said to be supportive of the cricketer. The girl and Sreesanth are in touch after he was released on bail on 10 June.
Fellow accused in the spot fixing case - Ankeet Chavan, who is also out on bail married his long time girlfriend Neha Sambri earlier this month.
Rajasthan Royals players Ankeet Chavan, Sreesanth and Ajith Chandila were arrested in May for spot fixing during the sixth edition of the IPL. While Ankeet and Sreesanth are out on bail, Chandila on Monday (17 June) was remanded in fresh police custody for three days.