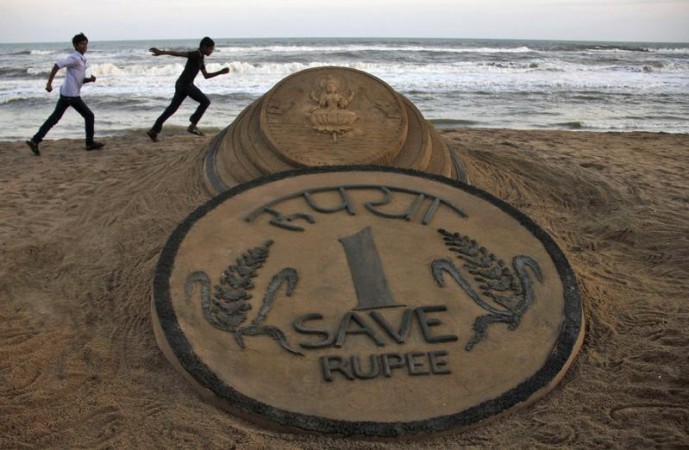 India's foreign exchange reserves shot up to an all-time high of $340 billion for the week ending March 20, the Reserve Bank of India (RBI) said on Saturday.
The jump in reserves by $4.26 billion for the week was largely due to an increase in foreign currency assets. The weakness in the U.S. dollar against other major currencies has boosted India's forex holdings.
The dollar's deprecation of around 3% against its major counterparts such as the yen, sterling, euro in the last fortnight resulted in strengthening India's foreign currency asset position. Besides, the RBI's intervention in the forex markets to control the greenback's strength also led the forex reserves to go up.
"Other currencies where India held its reserves have appreciated boosting our forex kitty. This is the seventh time this year foreign exchange reserves touched an all-time high. RBI may have mopped up from the market but that does not seem to be high," Ashutosh Khajuria, president treasury and credit at Federal Bank, told DNA.
The dollar is trading weak in the international markets as the economic data coming out of the U.S. remains soft pushing back expectations of an interest rate hike by the Federal Reserve to later this year.
Besides, the continued inflows by the foreign institutions investors (FII) into the Indian stock markets underpinned by the prospects of reforms and positive economic outlook, resulted in massive increase in foreign reserves.
The FIIs have already pumped in over $5.7 billion in Indian stocks so far this year, compared to their investment of $16 billion in 2014.
Barclays sees RBI continuing to shore up the forex reserves, which have been hitting new highs for many months, to the tune of $50 billion to take the overall kitty to over $380 billion by December 2015.