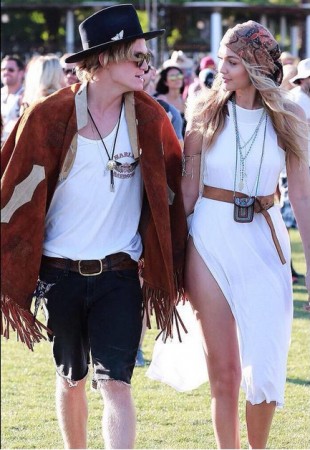 Second time did not turn out to be a charm for Cody Simpson and Gigi Hadid as they have reportedly split up again, after patching up just five months ago.
Gigi's rep has come out with an official statement to E! Online and has told that their busy schedule is responsible for the couple splitting for the second time. Both the stars want to focus on their career and want to give their best shot to be at the top.
"Cody and Gigi want each other to be in a place right now that allows him to only focus on his music, fans, and new message, while she can focus and continue building her career," her rep told the Hollywood website."
They love each other dearly and have split up in hopes that growing on their own paths will bring them together in the future.
But even after parting ways they have still chosen to remain close friends. "They remain friends with no hard feelings and each other's biggest supporters," the rep concluded her statement.
In a recent interview with Huffpost Live, Simpson had mentioned that as they have such a busy schedule, it is difficult for them to find time for themselves but they had still agreed to give it a shot.
"We see each other more than you would expect because we're dedicated to making it work and it's not too stressful," he shared during the interview.
But he also added that since both of them are celebrities and with Hadid being a model, they are always under spotlight.
"It's hard because she's a model. She's getting photos taken all the time. We try to stay in a bit. We try to stay out of [the spotlight]," said the Aussie pop star.
The couple had earlier split in May 2014 and then also they had blamed it on their crazy schedule. Then also Hadid had said that they would remain best friends and she would always respect him and support his career.
"I love Cody to death and he loves me," the Dutch model had said then.