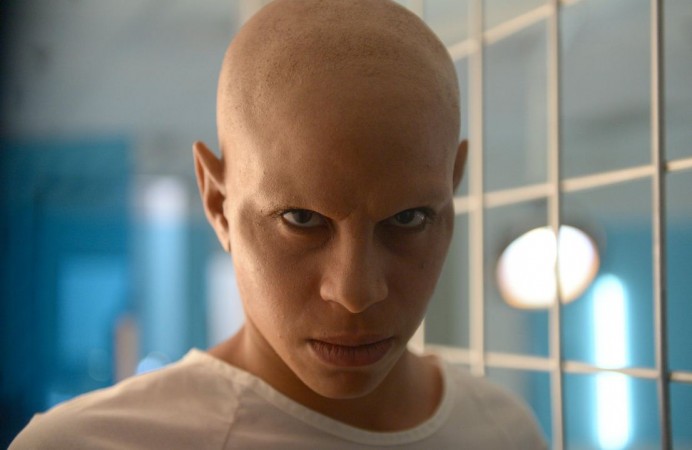 When FOX's hit summer TV series, "Wayward Pines" recently concluded its Season 2, the show left viewers with a number of questions revolving around the Abbies, the future of humankind, Kerry Campbell and Adam Hassler. Although fans might want answers to all of these questions, it remains to be seen what direction the plot will take in Season 3.
So far, the show's producers haven't revealed what stories will be told and the themes that will be explored when "Wayward Pines" Season 3 goes on air. However, several fan theories and speculations suggest that the M. Night Shyamalan-produced series could posit a strange co-existence between the Abbies and the humans when its next instalment is aired.
This theory has gained significance as the last shot in Season 2 depicts an Abby holding what looks like a human baby. Fans have argued that the Abbies could be a changed community. In fact, "Wayward Pines" executive producer Crouch has also hinted at this.
In an interview with Entertainment Weekly, the author of the "Wayward Pines" novels said, "Evolution has always pushed forward, and [the scene] suggests that the Abbies are changing also. The Abbies will evolve into something else. Yes, it looked like a human child, but would it be something perhaps more a stop even beyond the Abbies?"
To be sure, Crouch's response doesn't indicate that a co-existence between the Abbies and humans seems likely in Season 3. If anything, the tenuous relationship between the two species could continue and the baby's inclusion in the last scene hints at the future of humankind and it doesn't look very bright.
If the residents of Wayward Pines, Idaho have to battle with evolution, this also means that they have to face their own extinction. And in Season 3, they might just be overwhelmingly overpowered by a newer generation of species, one they know nothing about.
So far, "Wayward Pines" Season 3 hasn't yet been renewed but FOX CEO Dana Walden hinted that there could indeed be another instalment.
If the show gets more screen time, it will air in the summer of 2017.