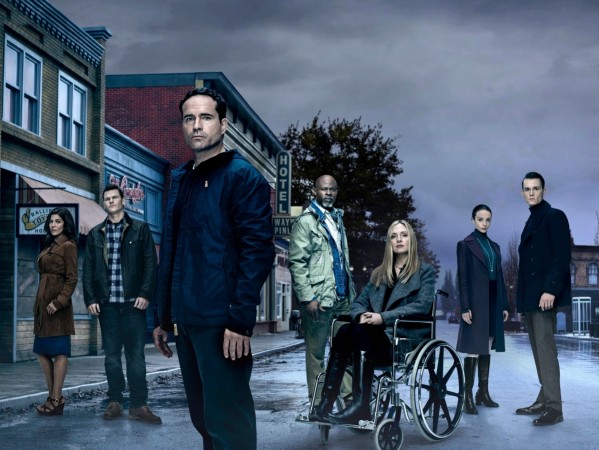 This season of "Wayward Pines" is obsessed with providing history and context to Wayward Pines residents' fight against the Abbies, and this theme will resound in the latest instalment, Season 2 episode 3, titled "Once Upon a Time in Wayward Pines," as well.
Although the title of the upcoming episode makes it seem as if Wayward Pines' history and foundation is made of fairy dust, the truth is far from it. In Season 2 episode 3, Jason (Tom Stevens), the leader of the First Generation, will learn some hard truths about his mentor David Pilcher (Toby Jones) and his vision for the small town in Idaho.
In the latest episode, Jason will meet nurse Pam (Melissa Leo), David's sister, who was thrown into a cryo chamber last season. Her return will mark an important event in the town. It will be the nurse who will tell Jason why he was chosen as the leader.
Furthermore, her return will impel Jason to have a new mentor apart from Megan Fisher (Hope Davis). The leader of the town is seen spending a lot of time with the nurse, who clearly seems to have a purpose. Although it isn't clear what Pam's motive is, it is safe to assume that she is carrying out a devious idea, especially after she was forced to enter the cryo chamber in Season 1.
However, it will be interesting to see how Jason gets along with Pam and how this relationship will affect the rest of the town.
Season 2 episode 3's synopsis (via TV Guide) reads:
In a series of flashbacks, it's revealed why Jason Higgins was raised to be the leader of the first generation and favored child of Wayward Pines. Meanwhile, Nurse Pam resurfaces and becomes a deadly threat to the town; and Theo continues digging into why he was specifically chosen to join this spooky community.
"Wayward Pines" Season 2 episode 3 airs at 9 p.m. EST on Wednesday, June 8 on FOX.