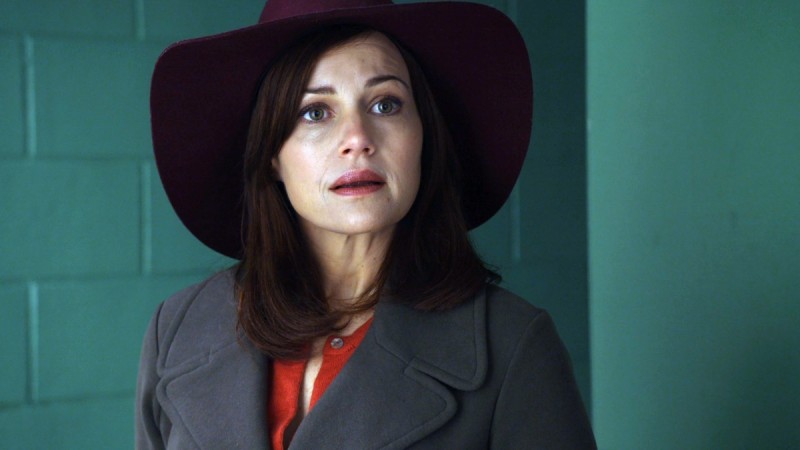 The plot of the latest season of "Wayward Pines" is clouded with more mysteries, especially those surrounding the residents. When Season 2 of the TV series premieres, certain cast members' return will no doubt raise questions about their death and disappearance.
Two of the biggest reveals of M Night Shyamalan's "Wayward Pines" is the return of Terrence Howard and Melissa Leo. The "Empire" star, who played Sheriff Arnold was shot dead by Ethan Burke (Matt Dillon) in Season 1. However, the teaser trailer for Season 2 includes a scene in which he is seen eating ice-cream.
Furthermore, Leo, who plays Nurse Pam, returns to the town's hospital. Fans of the show will remember that she was forced to enter the cryo chamber at the end of Season 1. This was done primarily to contain the dissidents in Wayward Pines. The latest teaser trailer, however, indicates that she is still at the hospital and looks suspiciously at Theresa (Shannyn Sossamon), Ethan's widowed wife.
The return of these old characters hints at a story which seems similar to what was depicted in Season 1. In fact, the new season of the TV show includes a character who mirrors the pilot season's protagonist, Ethan.
Dr. Theo Yedlin (Jason Patric), Season 2's hero, seems to have the same questions that confused Ethan. Furthermore, he forges a relationship with Kate while tending to her at the hospital. A new video on Fox 11 includes scenes in which the surgeon finds out that the former detective is chained to her hospital bed. Will Yedlin and Kate (Carla Gugino) find a way to destabilise the current establishment? What role will Pam and the old sheriff play? This remains to be seen.
"Wayward Pines" Season 2 airs on Wednesday, May 25, on Fox.