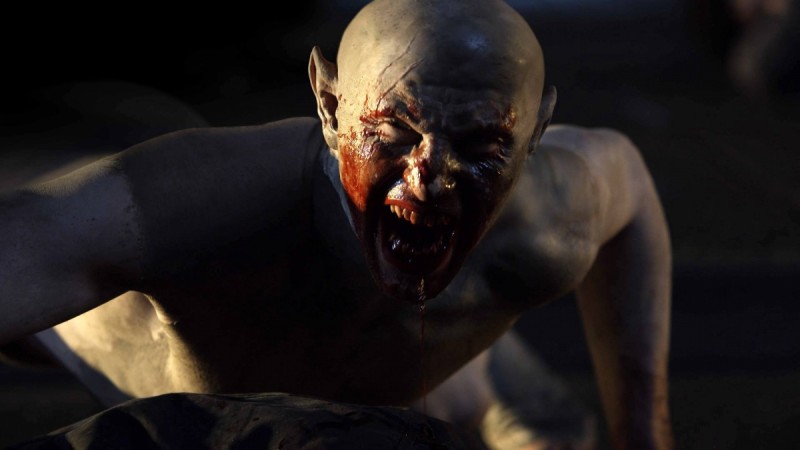 There's a month left for M Night Shyamalan's "Wayward Pines" Season 2 to premiere, and the question looming on fans' minds is about the conflict between humankind and the Abbies. The recently released trailer and poster art confirm that the Abbies will be a bigger problem than the First Generation, as most fans previously speculated.
The new season of FOX's mystery-thriller will delve deeper into the life of the Abbies. The mutant, cannibalistic creatures' reason for killing humans will be revealed.
In a first-look video, Blake Crouch, executive producer and author of the book series, said the residents of Wayward Pines will realise they are living in the Abbies' territory. Crouch promised that the truth about Abbies would change the audience's perception of the violent creatures.
This differs largely from the plot in Season 1. In pilot season, the Abbies were feared for no other reason than the threat they posed to humankind. Perhaps fans of the show will get a chance to empathise with those characters who have been painted as the villains so far.
Will Season 2 depict a sort of co-existence between the Abbies and humans? Or will there be a tenuous relationship between the two?
The latter seems more likely since the town will be ruled by the First Generation, which is inspired by the teachings of David Pilcher (Toby Jones). Furthermore, since the town will have martial law in place, a new character called CJ Mitchum, nicknamed Duster (Djimon Hounsou), will perhaps play a huge role in safeguarding Wayward Pines from the Abbies.
The actor said in a behind-the-scenes video that his character possesses intimate knowledge of all the passageways in the town. Perhaps this will be useful when the Abbies, who fell asleep by the end of Season 1, reawaken.
The theme of Season 2, as Crouch put it, is this: "Is humanity meant to continue living?"
"Wayward Pines" Season 2 premieres on Wednesday, May 25, on Fox.
Watch the trailer here: