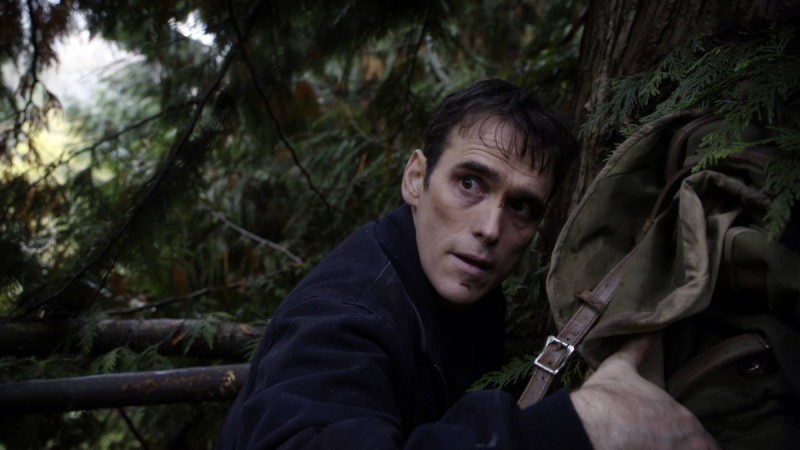 M. Night Shyamalan's hit TV series, "Wayward Pines," is set to return to TV screens on Wednesday, May 25. When the new season of the show, adapted from Blake Crouch's trilogy is aired again, fans will be forced to see a changed political scenario in the idyllic town of Wayward Pines. However, what sequence of events led to this? Let's take a look.
Season 1 of the mystery-thriller series opened with Ethan Burke's (Matt Dillon) entry into Wayward Pines. The former detective, who met with a car accident, was given treatment in the town's hospital.
While he still reeled from confusion, he was nevertheless welcomed by the residents of the town, who later conferred on him the title of Sheriff after he killed Arthur Pope (Terrence Howard), the town's former law enforcement official.
As he spent his days absorbing the cultural and political milieu of this idyllic town in Idaho, he realised that its picturesque landscape hides a terrible truth: the town is under surveillance 24/7 and any resistance or rebellion will be crushed. It was at this juncture that he saw his son Ben and his wife in Wayward Pines as well.
Desperate to escape and find freedom for his family, Ethan ventured on a journey but it led him to the town's perimeter, a high wall guarding Wayward Pines from a lush green forest. However, Ethan's escapade didn't go unnoticed.
He was greeted by David Pilcher, a scientist who credited himself for laying the foundation of Wayward Pines. But why was this necessary?
According to Pilcher, humankind was destroyed a long time ago and what's survived are Abbies, a group of cannibalistic creatures. The scientist even told Ethan that the year was 4032, and the only living human beings are those who've been handpicked by David. Unfortunately, very few knew this terrible truth.
However, this knowledge didn't stop Ethan from finding a way to escape. He informed the town's residents about humanity's end, and even tried to break the perimeter along with several others. Their attempt allowed the Abbies a safe passage into Wayward Pines.
In the end, David and Ethan died from the Abbies' attack and in a bizarre turn of events, the students from the local school, better known as the First Generation (also, disciples of David), took over the town. It is this change in leadership that will become the focus of Season 2.
"Wayward Pines" Season 2 premieres at 9 p.m. EST on Wednesday, May 25, on FOX. You can live-stream the episode via FOX NOW.