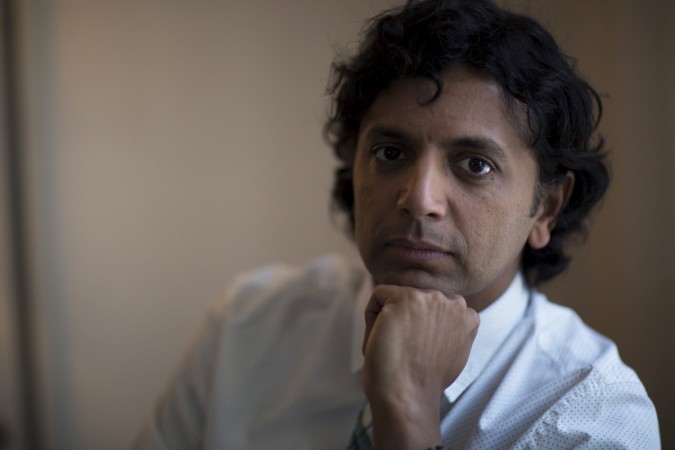 "Wayward Pines" is all set to premiere its second season later this month and its executive producer M Night Shyamalan has his hands full with the psychological thriller as well his new movie, "Split." But he is thankful to have forayed into television with the story based on Blake Crouch's novels, and revealed that he was amazed at how other series put in 24 episodes a season.
"We're blessed to be making television or at least joining television – it was the first show, Wayward Pines and at a time where the formats are not prescribed to you," Shyamalan said in a press statement sent to International Business Times India. "Like, it has to be 24 episodes in a season. It would have been impossible. I would have peaced out for sure. I don't know how they do it. We can barely do ten."
"Wayward Pines," which was Fox's top-rated scripted series of the summer last year, generally received favourable reviews from both viewers and critics. It had nearly 3.9 million viewers by the time Season 1 ended. Although the show was initially introduced as a one-time project, the show was extended to yet another season following its immense success. Thankfully, the events of the Season 1 finale left the door wide open for yet another season. But it looks like the show will wind up after the second season and Shyamalan has already charted out how the season will progress and how the story will end.
"So what we did was, we went away and we just sat down and said, do we have a story to tell? What is the end of the story? Then we walked it to the end, and then we said, wow, that's a great story." Shyamalan said. "I would love to know about that story, that kind of Biblical story, and where this ends, a definitive end. How many episodes would that take to tell that story? So we guesstimated, and then we went to the studio and said – went to the network and studio and said, this is what we think it will be. We will not go longer than this. So if you want to do a second season, this is where it's going to end."
Shyamalan will not be directing any episode in Season 2 of "Wayward Pines" as he is busy with the editing of his new movie.
Season 2 of "Wayward Pines" premieres May 25 on Fox and May 27 on Star World Premiere HD.