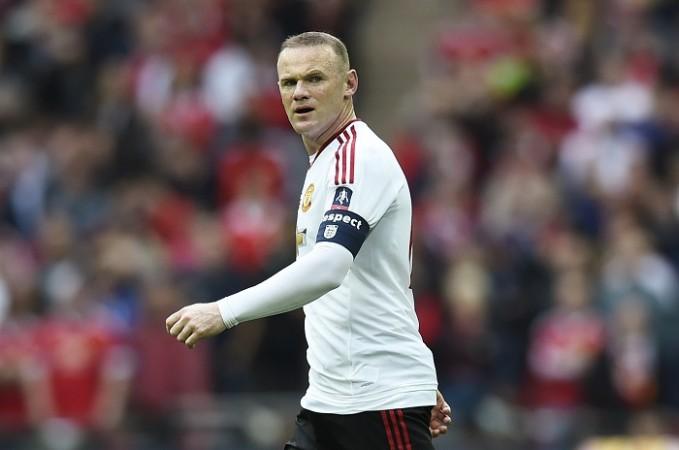 It is strange to have a testimonial match for someone who is still very much a part of the first-team squad and planning to be for a few more years. However, Old Trafford will join together to pay tribute to Wayne Rooney when Manchester United play Everton on Wednesday.
Rooney is already a Manchester United legend, having spent 12 glorious years with the club, with the England international, right now, just four goals away from equaling Sir Bobby Charlton's all-time goalscoring record of 249.
That will definitely come provided he stays fit for the early part of the season, but that fitness will be the key issue for both Manchester United and Everton going into this match. While testimonials are usually all about having fun and celebrating a legend, this match will be a lot more, considering the new English Premier League season is just ten days away.
Jose Mourinho has already said he will use 22 players – so, expect the likes of Zlatan Ibrahimovic, Anthony Martial, Henrikh Mkhitaryan, Marcus Rashford to feature, even if Bastian Schweinsteiger will not -- for this match in a bid to get them back to match fitness ahead of the Community Shield against Leicester City on Sunday and the Premier League opener against Bournemouth the weekend after that. Ronald Koeman is also expected to employ the same tactics, as he tries to imbibe his philosophy on his new team, having left Southampton to move to Goodison Park this summer.
While this Wayne Rooney testimonial is important from a getting-ready-for-the-new-season perspective, the match will also be a pretty emotional one for the main man. Rooney grew up as an Everton boy, before making a high-profile move to Manchester United, where he has gone on to break records and etch his name in the history books. Both sets of supporters and players will, no doubt, give Rooney a grand welcome, and it will be interesting to see how the 30-year-old reacts.
Rooney's former Manchester United teammate Darron Gibson, now of Everton, believes the Englishman is thoroughly deserving of the honour.
"It's unbelievable that he has been given a testimonial," Gibson told evertontv. "It shows how good a player he is, being at Manchester United for 10 years. It is great that he wants to play against us, but I am sure Everton were the only choice for Wayne. It will be a good day for him.
"It makes me feel old that he is getting a testimonial – and he is two years older than me. But I am delighted for him. He deserves it."
Where to Watch Live
The Wayne Rooney Testimonial match between Manchester United and Everton is scheduled for an 8 p.m. local time (3 p.m. BST, 12.30 a.m. IST) start. There will be no Live TV coverage of the match in India, but viewers in the UK can watch the Rooney testimonial on BT Sport 1 and BT Sport Ultra HD. The live streaming option for UK audience is Watch BT Sport or on the BT Sport app.
Viewers around the world, including India, need not worry, though, because a live streaming online option will be there on Facebook. Just go to Manchester United's or Wayne Rooney's official Facebook page to live stream the match.