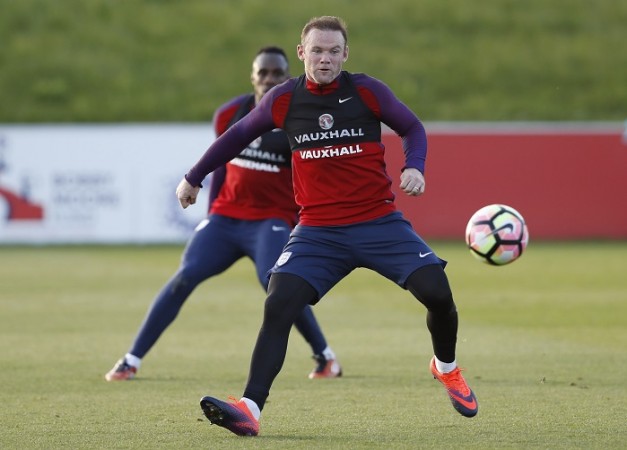 Wayne Rooney is probably one of the England players who did not shed a tear when Sam Allardyce was let go by the FA last week. Barely hiding his disdain, the captain minced no words in his criticism of Allardyce, and the words the former England manager used to describe Rooney's performance in England's last match, against Slovakia.
After the 1-0 victory over Slovakia, which would end up being Allardyce's one and only game in charge, the then England manager, when questioned about Rooney's performance, said his captain's position was "wherever he wanted to be."
That naturally led to criticism over Rooney's influence in the side, but the Manchester United forward, talking to reporters on Tuesday, insisted he played in the exact position that Allardyce asked him to.
"Sam came out and said I play where I want," Rooney said. "I played exactly to instructions, and what was asked of me. I'll play wherever the manager wants me. I don't pick myself, I haven't ever picked myself. I didn't come in and say: 'I want to play here or there.'
"I played where I was asked to play. That was a big misunderstanding and I seemed to get slaughtered for it. I suffered from that."
Rooney was criticised after the match for dropping too deep and slowing the pace of the game down, while looking to play a few too many "Hollywood" balls. However, the 30-year-old believes his performance against Slovakia was actually pretty good.
"I got battered in many different ways when I felt it was actually a decent performance," Rooney added. "It was over the top. I played in deep midfield and I thought, being honest, I actually did quite well, especially in the second half.
"I helped control the game. I turn up like every other player, ready to play and, if selected, I will play hopefully how the manager wants me to play, and that's it. Everyone else can say what they think, or what they think they know, but me, the manager and the players know what is required to do well.
"I played the role I was asked to play, played to instructions and that was it really. But it has all blown up."
What has also been blown up this season is Rooney's struggles in a Manchester United shirt. After several below par performances, Jose Mourinho finally dropped his captain, with United's performance, by coincidence or otherwise, improving considerably.
While Mourinho is keen to play Rooney as a forward, the former Everton man believes the time might be right to make a permanent shift to midfield.
"I have heard a lot of people talking about transition – well, let me do it," Rooney said. "If that is what's going to happen, let me do that. I feel I am not being given a chance if that is the way I want to go in my career to expand it.
"I am not being given that chance to go from there to there (from attack to midfield). It is all right talking about your career, saying you can extend it by doing this and that, but you need to be given the chance to do it."