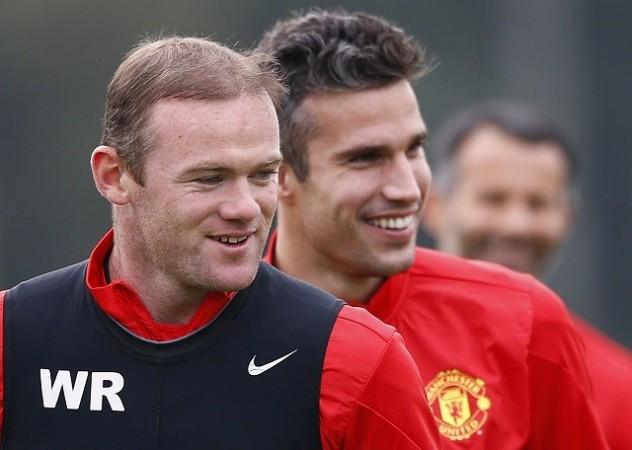 The relationship between Wayne Rooney and David Moyes has been as aspect which has taken up quite a bit of column space over the last few months.
The majority of the comments have been weighted towards Rooney not exactly being the happiest camper under Moyes, but if the latest comments from the player himself are anything to go by, then the relationship between the manager and the United stalwart might not be so bad after all.
United have had a poor start to the season so far, leading to numerous questions being raised about Moyes' capabilities to manage a side of this stature. Rooney, though, believes the blame lies with the players.
"Obviously the manager is under a bit of pressure and we know as a team it's us who have let him down," Rooney is quoted as saying in the British media.
"We have to pull together for the manager and show the sort of fight we have done here and we'll be fine. We need to do better for him than we have been."
Moyes, in desperate need of a win, took a bit of a gamble against Sunderland at the weekend, giving youngster Adnan Januzaj a start. That move paid off in some style, with the Belgian playmaker scoring two well-taken goals to pull United from a potential loss to a win.
"It's great the manager has thrown him into the side, especially with what has happened in the last few games," Rooney added. "There was big pressure on us, but the manager has trusted him and he has repaid that.
"He's very confident, that's great to see. A lot of the young players who come through are a little bit timid and shy, but he looks comfortable and he's confident in his own ability, which you need to be.
"It was a brave move to play him in the circumstances and we're delighted it's paid off. There is a lot of pressure, but he seems to thrive on it. We know the ability he has got, but you never know how they are going to react when they are thrown into games.
"We need to help the younger players and if we do that, they'll be moments where they come in and win us the game, as has happened here. The experienced lads need to help them emerge into a team."