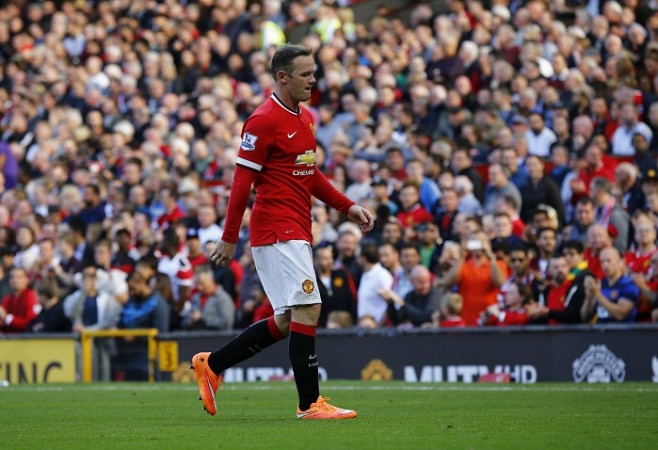 Wayne Rooney put his hand up and apologised for that awful kick out on Stewart Downing in the English Premier League game against West Ham, a foul which resulted in a straight red card for the Manchester United captain.
Manchester United were leading 2-1 in the second half, when Rooney, a minute before the hour mark, hacked down Downing in ridiculously foolish fashion, with referee Lee Mason left with little choice but to brandish a straight red card.
That put Louis Van Gaal's men under tremendous pressure in the final half hour, but the defence just about held on to secure a much-needed victory.
With a little time now on his hands, and having thought the tackle through, Rooney acknowledged his mistake.
"It was probably the right decision," declared Rooney. "I saw the West Ham player making a counter-attack and I tried to break up the play, but I just misjudged it.
"I didn't absolutely volley the lad. I tried to trip him up and, to be fair to him, he got further away from me and that's why my leg is straighter than it should have been. As he pushed the ball away, my leg straightened out and that is obviously why the referee deemed it as a red card."
Rooney confirmed he will not be appealing the straight red card, which means the Manchester United forward will now miss the next three English Premier League games – against former club Everton, West Brom and the big one against Chelsea.
"That [missing three EPL games] is the most disappointing thing," admitted Rooney. "It is hard to take and I am obviously gutted.
"It helps that the England games are coming up and the training here is really good. It's about getting my fitness up, so I just have to make sure I train well and I am ready for when I come back."
Rooney also revealed he had apologised to his teammates after the match, with his needless tackle forcing Manchester United to hang on to their lead against a galvanised West Ham, who only just failed to find an equaliser.
"Of course I [apologised to my teammates]. I think everyone knew [I was wrong]," he added.
"It's always tough against 11 men when you are a man down, especially when they are throwing a lot of balls into the box as West Ham were doing, so I am grateful that we held out."