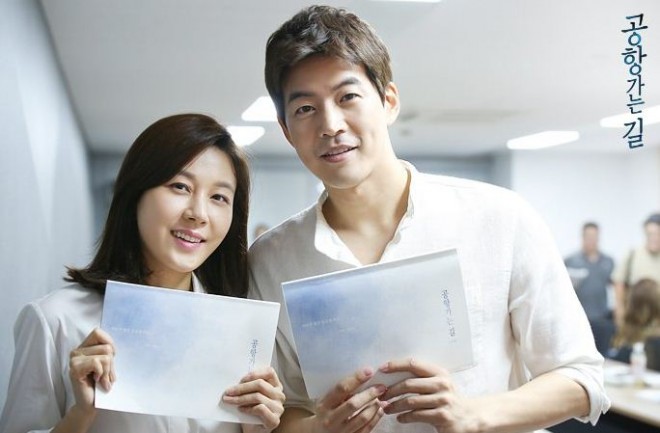 On the Way to the Airport, a South Korean television series starring Kim Ha-neul and Lee Sang-yoon, will premiere on KBS on September 21, at 10 pm KST.
The show addresses the marital issues faced by people in their late 30s or early 40s. It will be portrayed through the eyes of a 12-year veteran flight attendant named Choi Soo-ah and a part-time university lecturer in architecture called Seo Do-woo.
Watch On the Way to the Airport episode 1 live online here to find out how the lead characters get attracted to each other and its impact on their loved ones.
The television series will also feature actor Shin Sung-rok as a pilot named Park Jin-seok, actress Jang Hee-jin as Do-woo's wife Kim Hye-won, Choi Yeo-jin as an experienced flight attendant Song Mi-jin along with Lee Young-ran, Kim Hwan-hee, Kim Won and Ha Jae-sook among others.
Apart from introducing the lead characters, the official trailer of On the Way to the Airport also hints at a romantic relationship between Soo-ah and Do-woo. The 55-second-long trailer begins with a shot of Ha-neul's character in flight busy attending the passengers.
The promotional video then focuses on Soo-ah's daughter Park Hyo-eun, who is being sent to a school abroad. The clip then introduces Sung-rok's character to its viewers, who is seen confronting his wife Soo-ah for sending their daughter abroad. It ends up by teasing a tragic accident that might change Do-woo's life forever.
Watch the trailer of On the Way to the Airport released by KBS below: