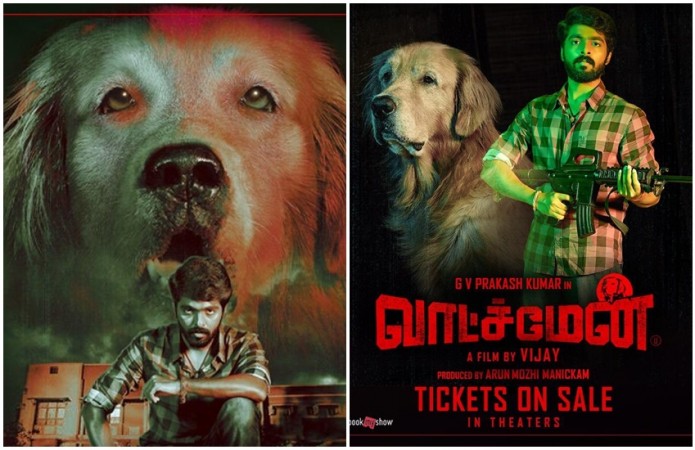 In a matter of a week, GV Prakash is ready with one more release after Kuppathu Raja. Indeed, his lates Watcman is his third release in two months. He has now teamed up with AL Vijay, who is in the news after collaborating with Bollywood diva Kangana Ranaut for Thalaivi, a biopic of former Tamil Nadu Chief Minister J Jayalalithaa.
Kannada actress Samyuktha Hegde is making her Tamil debut with Watchman and romances GV Prakash in the film. Yogi Babu, who has become most-sought comedian in the recent years, is part of the cast. Ravi Prakash, Swamninathan and many others are part of the cast. Notably a dog plays an important role in the Tamil flick.
GV Prakash Kumar himself has composed the music. While Nirav Shah has handled the cinematography. Anthony has done the editing.
Story:
Watchman is a thriller in which GV Prakash Kumar plays the role of a sales man. What happens to him a day after his engagement and the life-changing experience on a night form the crux of the story.
Hype:
Watchman has managed to garner decent buzz with its trailer and promos. Will the movie manage to win the viewers' as well as critical reception? Check it out in the audinece's words below:
Mohan Raja: Watched Dir Vijay's #Watchman yesterday.. A very good interesting thriller with Superb acting and terrific Bgm by bro @gvprakash .. definitely a good wat
Ramya Subramanian: Saw #Watchman yesterday .
This time a one day episodic thriller experimented interestingly by DIR Vijay .
Fully in love with Bruno ❤️!
My bestest wishes to the entire team @gvprakash @nirav_dop @silvastunt @singersaindhavi !ch for the families All the very best team
Prem Kumar: Enjoyed watching #Watchman! A brave new attempt in Tamil cinema by #ALVijay which needs to be appreciated. @gvprakash superb performance, and special mention to the dog Bruno! Congrats to the entire team! Watch it with your family.
anand: #Watchman - Suspense thriller with good screenplay, #Suman and #GVpraksh solid play, BGM and Camera Bonus of the film.. but not depth of full movie...watchable
Rating : 2.75/5
MANIMEGALAI: At the premiere of #watchman http://2day.An intriguing Thriller movie by dir vijay.Another impressive performance by @gvprakash bro. & spcl luv to d "Naaikutty Bruno"All d very best to the team for movie http://release.Do watch d movie In theatres from tomo
Shanthnu Buddy: #Watchman A gripping film that keeps u engaged till the end ! @gvprakash bro you sink so well into your character #ALVijay sir kudos to you and your entire team Don't miss out a super special performance from #Bruno do watch in theatres and support