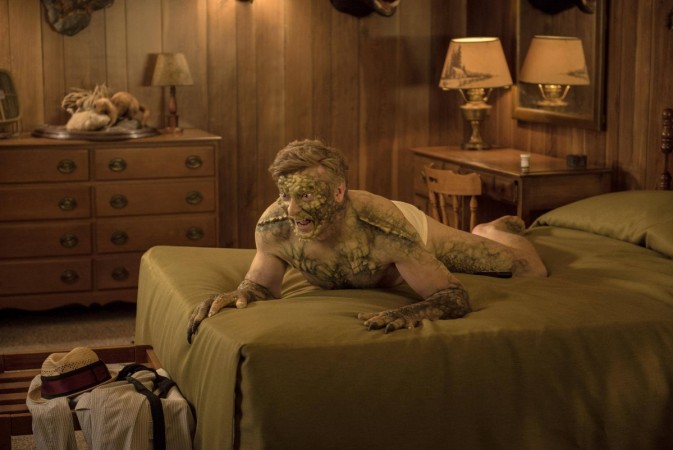 "The X-Files" came back to TV, thanks to popular demand, on Sunday, 24 January, with Season 10 Episode 1 "My Struggle". Although the first two episodes were both entertaining, the upcoming Season 10 Episode 3, "Mulder and Scully Meet the Were-Monster", is expected to make a lot more of their fans happy because it is expected to take "The X-Files" back to its "monster-of-the-week" format.
In the upcoming Episode 3, Mulder (David Duchovny) and Scully (Gilliam Anderson) will run into a body in the woods, and hunt for the killer. What is unknown is if the killer is a serial murderer, wild animal or a paranormal creature.
In the promo for "Mulder and Scully Meet the Were-Monster", Scully is heard saying they are in big trouble. Whether that is because they are being hunted by the "were-monster" or are no closer to finding him remains to be revealed.
Also Read: Daryl dies in 'The Walking Dead' Season 6 Episode 9?
Regardless of their predicament, Mulder seems to still have a grasp of his humour, and is heard sarcastically asking his partner: "So we're looking for a man-sized, horned lizard with human teeth", to which Scully replies that the Internet is not good for him.
The photo of this "were-monster" was shared by "The X-Files" on their official Facebook page, and he is clearly making Mulder very confused and almost crazy. In a sneak peek from the episode, he is seen reciting a huge monologue in front of Scully, wherein he foretells what she is going to say, and arguing with himself.
The episode will see comedians Rhys Darby playing the role of Guy Mann and Kumail Nanjiani appearing as Pasha.
A small trivia from the upcoming episode is Nanjiani, a huge fan of the show, hosts a podcast called "The X-Files Files", wherein he discusses the various episodes of "The X-Files" with the guest of the day. Darin Morgan, the showrunner, was so impressed with the comedian's critical thinking that he offered him a guest role in the show.
You can watch Season 10 Episode 3 of "The X-Files" at 8 pm (EST) on Monday, 1 February, or live-stream "Mulder and Scully Meet the Were-Monster" via Fox Now.