Drones are incredibly cool gadgets that can capture innovating point-of-views when a camera is attached to them. Imagine experiencing those visuals first hand without relying on a camera. For that, you'll need to be inside the drone. Sounds impossible, right? Not anymore.
A China-based drone manufacturer – Ehang – has a released a footage of a drone carrying a passenger inside. The aim isn't to give you the experience of an extreme sport, but take the aerial mobility towards a new level. If you are thinking if it might be like calling a taxi from app-based services, it's the future Ehang is exploring.
"None of the traditional flying vehicles can achieve the goal of fully autonomous flying, so they are still far away from common people. But our successful flight today means the scenes that we used to only see in sci-fi movies are now very close to common people," EHang chief executive officer Hu Huazhi said in a statement.
Ehang 184, as the company calls it, is more of a mini chopper but its autonomous nature places it under the drone category. Of course, the quadcopter is big enough to carry a single passenger inside its egg-shaped cabin.
Safety first
Safety is of utmost importance in Ehang 184. The company was quick enough to mention that it conducted over 1,000 test flights with human passengers, did a 984-foot vertical climb, and covered a 9.3-mile distance while carrying test weight of 230kg. All this at a remarkable speed of 130km/h, The Verge noted in its report.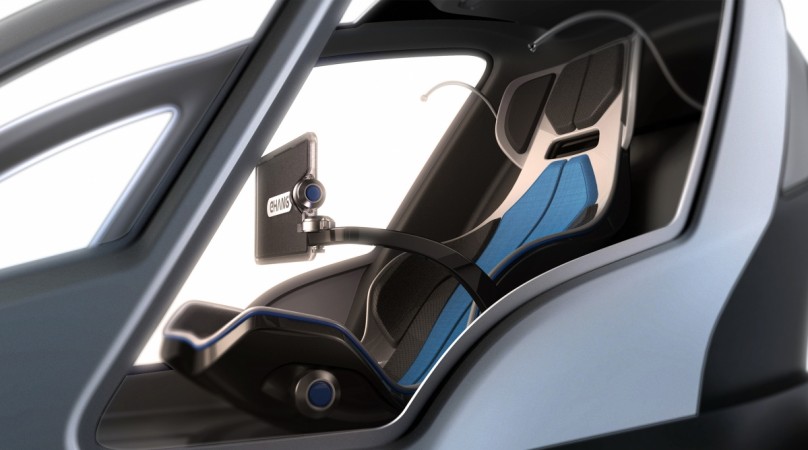 If that doesn't answer your safety concerns, Ehang 184's test flights survived various weather conditions, including heavy fog, night tests, hot temperatures and even a Category 7 typhoon with gale-force winds. According to the maker, the 184 quad-copter can sense obstacles, take you from point A to point B and land without any human intervention.
What if something goes wrong? It's a machine at the end of the day. Ehang has you covered with a remote command staff who'll act as a human pilot to take control of the quad-copter.
"What we're doing isn't an extreme sport, so the safety of each passenger always comes first. Now that we've successfully tested the Ehang 184, I'm really excited to see what the future holds for us in terms of air mobility," Hu added.
Get in line
Sure, Ehang is hoping its quad-copter can serve the unexplored autonomous aerial taxi service, but it's easier said than done. To kick-start its dream, Ehang is targeting the elite and well-off folks for this new market. Once autonomous aircrafts become widely accepted, fleets and flight paths are well established, there's a better chance of making 184-like AAVs (Autonomous Aerial Vehicle) ready for public use.
"This is a step-by-step process, and at EHANG, we have our own roadmap. When it comes to the development and application of any transformative technology, first the technological innovation makes an impact, then the relevant policies are created and developed. This goes on to push further development of the industry," Hu noted.
In short, don't delete those taxi apps in your smartphone (probably a lot longer) until we see AAVs become common and affordable.
Room for improvement
This is just the beginning and a lot of improvements are to be made in the Ehang 184 AAV. The company is already working on improving the passenger experience, allowing passengers with piloting experience to take control of the AAV, and a manual control option. This is going to be a significant addition to the current-edition of 184, which only lets you choose the destination and hit that "take off" button.
Another thing the company could work on is adding more flight duration to cover a longer distance. The electric aerial vehicle has only been tested for a few miles now.
Finally, it's great to have a companion in the AAV. Ehang has already answered that request with a 2-seat AAV that can carry up to 280kg.
Watch the video below that shows the successful passenger-carrying test flight of Ehang 184. Be prepared to be moved by the end of it.