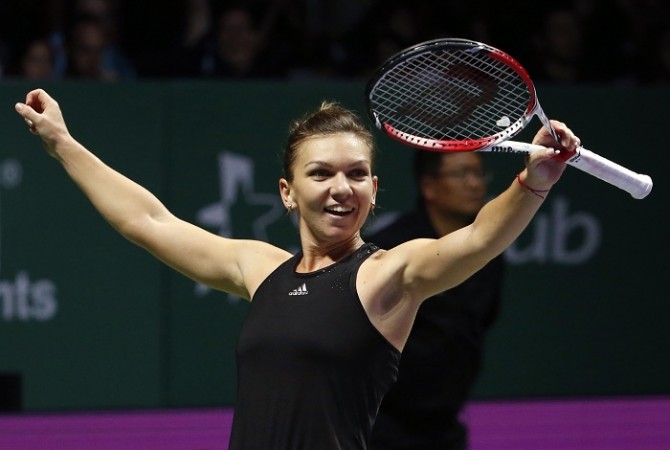 After an impressive first day show by top players such as Serena Williams and Maria Sharapova, the action in the women's singles shifts to Day 2 with second seed Petra Kvitova and third seed Simona Halep opening their Wimbledon campaign.
Kvitova, who will face Kiki Bertens from Netherlands at centre court, is one of the major contenders for the title.
Bertens should not cause much harm to Kvitova, who is pushing for her third Wimbledon title. Amongst all the Grand Slams, Kvitova has been at her best in Wimbledon, winning the title in 2011 and 2014.
Kvitova is determined to do well this year as well and feels if she plays at her best, she can defeat Serena Williams as well.
"I like the big matches against the greatest players ... in finals of Grand Slams and big tournaments," USA today quoted Kvitova as saying. "I see those as challenges. I want to do my best. I know that if I play my best, now I can beat Serena (Williams). I have to remind myself that I can do it."
But as of now, Kvitova should focus one game at a time and think about those big matches when the time comes. Without a shadow of doubt, Kvitova can defeat players such as Sharapova and Serena Williams on her day.
Apart from Kvitova, Halep is another big player in the women's circuit. Halep will face Jana Cepelova from Slovakia in the first round. As it goes for primarily all top players, they are expected to win their initial round of matches without much discomfort. The same goes for Halep as well.
Halep has had a mixed season so far winning some WTA titles, but her performances on clay were less than impressive. She even took a break and spent some quality time with her friends and family.
Halep is an aggressive player, who stays close to the baseline more often.
"I like to play fast, to play close to the baseline, just to take the ball very quickly,"Wimbledon official website quoted Halep as saying. "I play my style. I play with confidence. I improved a lot in my serve so (that) can help me now on grass."
Both the seeded players, Petra Kvitova and Simona Halep, are expected to cruise through to the second round.
Where to Watch Live
Petra Kvitova vs Kiki Bertens first round clash is scheduled for 1 pm local time (5.30 pm IST, 8 am ET) start, while Simona Halep vs Jana Cepelova match has been scheduled after Nadal vs Bellucci men's singles clash, which starts at 1 pm local time (5.30 pm IST, 8 am ET).
For Indian viewers, live coverage of all the matches will be on Starsports 2 and Star Sports 4, while all the Day 2 action of Wimbledon 2015 can also be watched via live streaming online on Starsports.com and Hotstar.
Viewers in the UK can watch Wimbledon 2015 live on BBC One and BBC Two, while the live stream option is on BBC iPlayer. UK viewers can also listen to Day 2 of Wimbledon live on BBC Radio 5 Live.
Audience in the US can catch the matches live on ESPN Network while the second day action of the finest Grand Slam of the year can also be live streamed on Watch ESPN.
Australia viewers can watch Day 2 of Wimbledon live on Channel 7, while the live streaming option for the matches is on 7tennis.