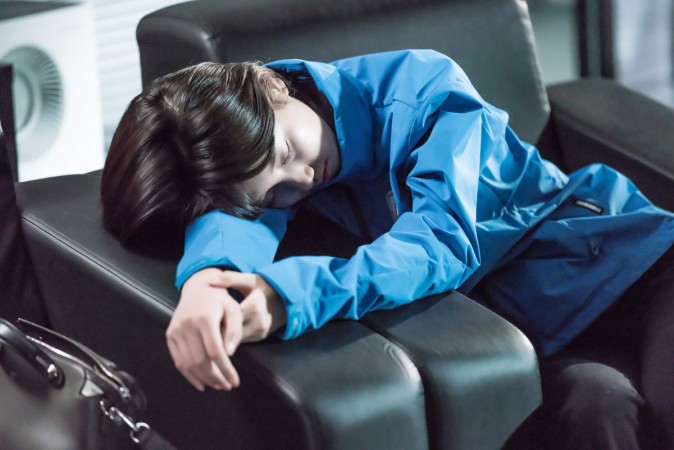 After revealing the real identity of detective Choi Dam Dong, the SBS romantic fantasy drama While You Were Sleeping will be back with episodes 27 and 28 this Thursday, November 9, at 10 pm KST.
The upcoming episodes will keep the viewers on the edge with some new and shocking revelations about the serial murder case of Min Go Yeon. Prosecutor Jung Jae Chan will be re-investigating the case and news reporter Nam Hong Joo will probably help him.
The preview shows chief prosecutor Park Dae Young giving permission to Jung Jae Chan to re-investigate the case. "Re-investigate the case regarding Min Go Yeon," the chief tells the rookie prosecutor in the footage.
Also read Asia Artist Awards 2017 lineup: While You Were Sleeping star Suzy Bae to perform at AAA
The promo then shows senior prosecutor Lee Ji Gwang asking Jung Jae Chan to investigate everything about detective Choi Dam Dong. "Investigate about Mr. Choi. It is our duty to be suspicious about a suspicious person," the senior prosecutor says in the video.
The preview also shows defence lawyer Lee Yoo Beom reading a message on his phone. "If I get caught, I will reveal everything to the police. Will you be alright?" read the message. After reading the message, the lawyer decides to commit suicide.
The promo even features a conversation between Min Go Yeon's son and news reporter Nam Hong Joo. The high school student confirms the news reporter's identity and then introduces himself to her. The video ends by teasing the demise of Nam Hong Joo.
Watch the trailer below:
Click here to watch While You Were Sleeping episodes 27 and 28 tonight at 10 pm KST on SBS. The mini-series will also be available online on video-streaming sites Viki and DramaFever.