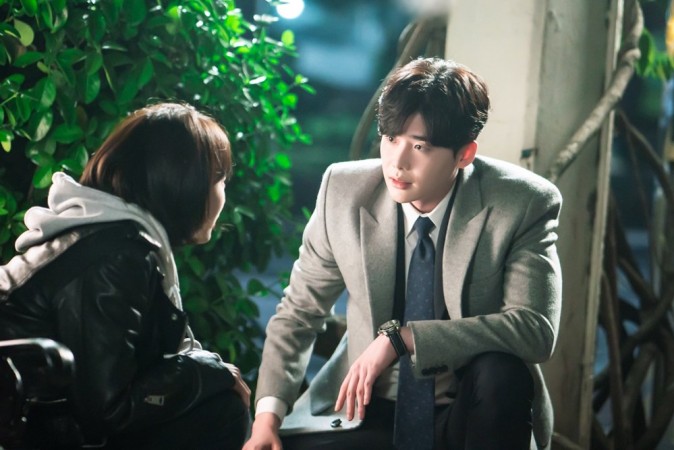 While You Were Sleeping will probably feature some unexpected challenges for Jung Jae Chan in episodes 11 and 12. These episodes will air on SBS this Thursday, October 12, at 10 pm KST.
The rookie prosecutor will have to work really hard on the murder case of a young boy. The victim was probably killed by his own older brother, who runs a fried chicken restaurant.
If fan theories are to be believed, the murder suspect is a psychic killer who enjoys watching people die. "That psycho totally killed those cats and his brother/friend/ too. Now, I wonder how his story is going to intersect with our protagonists. Is he the reason why Hang Joo saw herself dead in her dreams? Is he the one fated to kill her?" opined a viewer.
"The boy who was driving is actually the worker at that chicken place. He was saving parts to feed the kitties and Hong Joo saw him. He must have poisoned them, probably a psychopath," another fan of the Korean mini-series.
The young boy died on the night Nam Hong Joo saved the life of a university student. Unfortunately, he was her sibling and the onscreen couple did not know about it. This case could help the female lead and her friends to understand their dreams in a better way.
Also read Temperature Of Love episodes 17, 18
The trio will know about the consequences of changing the future. Before that, the young prosecutor might face some unexpected challenges. Since he swiped his shift with Lee Ji Gwang, the senior prosecutor had to investigate the case.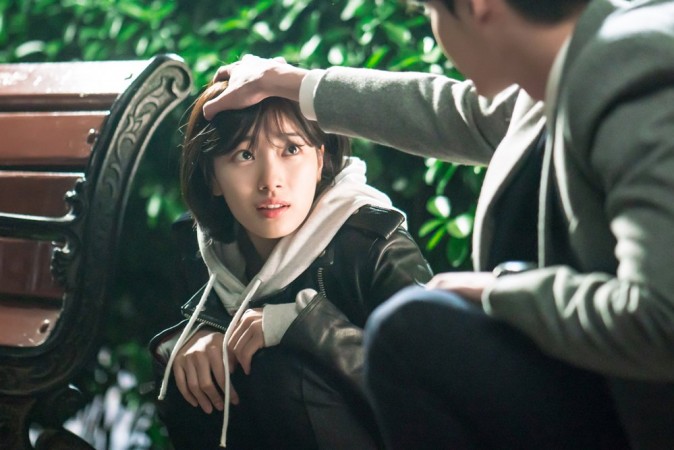 As of now, Jung Jae Chan has nothing to prove that it was a murder. It is because his colleague did not do an autopsy to confirm the cause of death. The incident was reported as an accident and the deceased family did not want the investigators to do an autopsy.
The promo for episodes 11 and 12 of While You Were Sleeping teases troubled moments for the young prosecutors. It highlights the courtroom drama between Lee Yoo Beom and Jung Jae Chan.
When the murder suspect gets released, the male protagonist blames the defence attorney. But the lawyer reminds his colleague, "Not being able to indict a criminal is the fault of you prosecutors." So, the prosecutor may plan to kill the culprit.
In the promo, Nam Hong Joo seeing another nightmare and it has something to do with the young prosecutor. Will she change the future again with her friends?
Click here to watch While You Were Sleeping episodes 11 and 12 tonight at 10 pm KST on SBS. The mini-series will also be available online on video-streaming sites Viki and DramaFever.
Watch the trailer below: