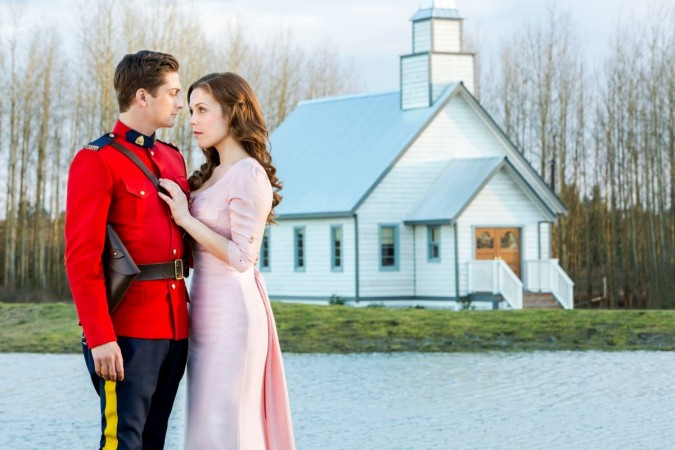 In Jack (Daniel Lissing) and Elizabeth's (Erin Krakow) relationship, troubles have always been aplenty. The two have not let their personal problems scar their love and respect for each other, but can they overcome the latest and perhaps one of the biggest hurdles in their relationship?
[Spoiler Alert]
In Season 3 episode 8 titled "Hearts in Question," Elizabeth meets her beau, Jack's mother (played by Brooke Shields) for the first time. Suffice it to say that their meeting doesn't go well, and it remains to be seen if Jack's mom will open herself to Elizabeth.
In the latest episode, Jack's mother is shocked and judgemental when she finds her son and Elizabeth in a very compromising situation. The two are locked in a passionate kiss when she walks in on them. She asks her son separately, "What is going on between the two of you?" Although Jack doesn't respond immediately, his mother becomes overbearing and a touch insensitive to the woman he loves.
The promo for episode 8 includes a very tense scene between Elizabeth and Jack's mother. The school teacher tries to be nice to her boyfriend's mother, but her politeness is taken advantage of. Jack's mother passes statements on Elizabeth's cleanliness and her ability to cook according to Jack's taste.
When Jack's mom adds a lot of pepper and lard to a minced meat dish, Elizabeth is taken aback. She is surprised at the matriarch's nonchalance. But can we expect a change of heart at the end of the episode?
According to the synopsis (via TV Guide), episode 8 will be very painful for Elizabeth when Jack's mom comes to live with her. But the school teacher will find moments of happiness with her beau, who shows her the land he purchased for them.
When Calls the Heart" Season 3 episode 8 airs 9 p.m. EST Sunday, April 3, on Hallmark Channel. You can live-stream the episode via Hallmark Channel Everywhere.