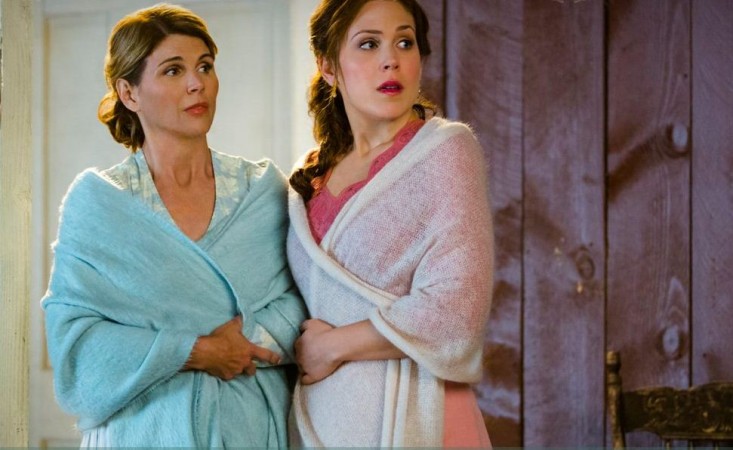 The events in the latest episode of "When Calls the Heart" will expose people's mindsets in Hope Valley. Season 3 Episode 3 of the Hallmark drama series will focus on Frank's (Mark Humphrey) past.
Admittedly, the residents of this little town have always accepted people with a murky past. The name of the village signifies that a better life awaits those who reside here. However, it remains to be seen if everyone can accept the truth about Frank, a fugitive who discards his past as an outlaw and chooses a life of a pastor.
[Spoiler Alert]
In Episode 3, the residents of Hope Valley will feel threatened by an imminent attack from Garrison and his gang. This fear will instigate them to turn against each other, but Jack and Bill will try to instill their faith by assuming the role of protectors of the town.
While Jack (Daniel Lissing) and Bill (Jack Wagner) try to devise a plan, Abigail (Lori Loughlin) will battle her own feelings towards Frank. Although she is sure she loves the pastor, his new identity as a fugitive makes her re-think her decision. However, we predict that she may change her mind towards the end of the episode.
The climax of Episode 3 might perhaps include a confrontation between Frank and the outlaws. A Parade article states that that an unlikely ally will strengthen the town's spirit and by his willingness to fight Garrison and his gang.
Season 3 Episode 3's synopsis released via TV Guide reads:
The townsfolk turns on Frank when they learn he's a fugitive, but Abigail tries to help him by reminding them that a person can change.
"When Calls the Heart" Season 3 Episode 3 airs on Sunday, Feb. 28, at 9 p.m. on Hallmark. You can live stream the episode here.