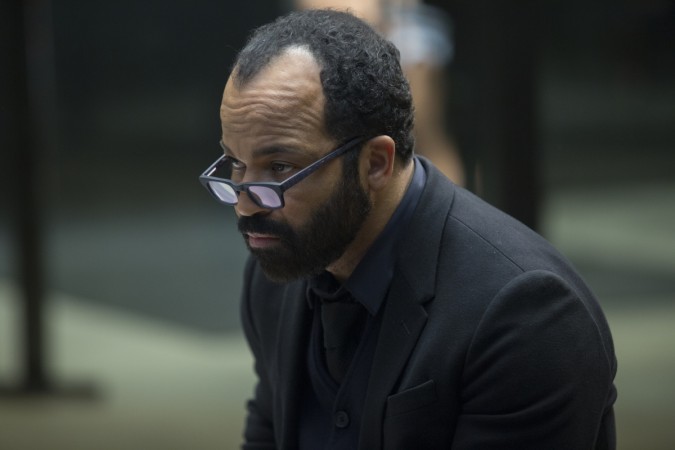 The penultimate episode of HBO's Westworld is going to see Bernard reconnecting with his past, and it is expected to reveal more about how the android became Dr Ford's trusted aide. Season 1 episode 9 is titled The Well-Tempered Clavier and it can be watched live on HBO this Sunday.
Ever since Westworld premiered on October 2, there have been a number of theories regarding its plot, and as the season progressed, a number of them have come true. But one of the popular theories that have been swirling around, and something that is yet to be proved, is that Westworld is functioning on two timeframes. If this is indeed true, then William and the Man in Black could be the same person, and it might also prove that Bernard is Arnold's clone.
It is quite possible that the secret meetings Dolores have been having with Bernard really took place about three decades ago when the park opened, and that she was in fact talking with Arnold and not Bernard.
Meanwhile, the trailer for Sunday's episode promises an interesting hour as we'll see Maeve resisting Bernard's attempts to find out her thought process. "What motivated your attack on Clementine? Let's jog your memory," Bernard tells Maeve. "We've been down this road before," Maeve tells Bernard, shocking him. The trailer also shows Bernard accusing his creator, Dr. Robert Ford of playing with his mind. But Ford simply says, "I built your mind."
The synopsis for The Well-Tempered Clavier reads: "Dolores (Evan Rachel Wood) and Bernard (Jeffrey Wright) reconnect with their pasts; Maeve (Thandie Newton) makes a bold proposition to Hector (Rodrigo Santoro); Teddy (James Marsden) finds enlightenment, at a price."
Westworld airs Sundays on HBO and Tuesdays on Star World Premiere HD. New episodes can be watched live on HBO Go and HBO Now.