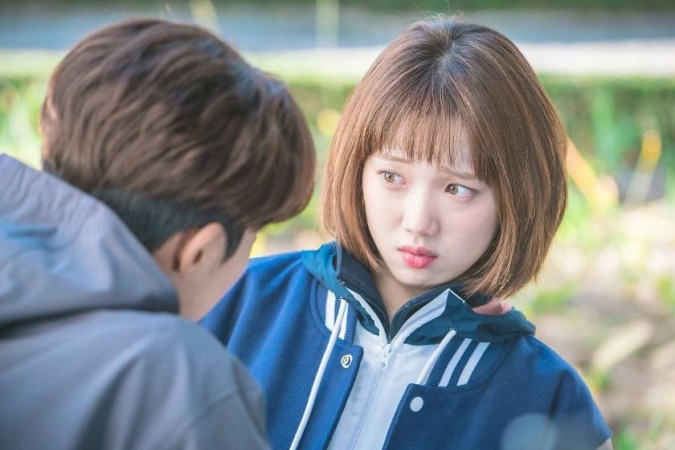 Korean period drama Weightlifting Fairy Kim Bok-Joo returns with another interesting episode this Wednesday, at 10 pm KST on MBC. Episode 5 will focus on the love triangle between Jung Jae-yi, Jung Joon-hyung and his childhood friend.
In episode 4, it was quite evident that the obesity doctor and his younger brother have developed feelings for the female lead. But things will turn for the worst after the swimmer realises that his childhood friend is quite serious about her relationship with his elder brother.
The official trailer for the fifth episode shows Nam Joo-hyuk's character confronting the weightlifter about her feelings for Lee Jae-yoon's character. Although he tries to make her understand that the obesity doctor is not serious about their relationship, all his efforts are likely to go in vein. The video shows Lee Sung-kyung's character going out on a movie date with Jae-yi.
In Weightlifting Fairy Kim Bok-Joo episode 5, the female lead might also reveal her true identity to the obesity doctor, resulting in a break up between the two. Will Joon-hyung help his childhood friend to rekindle her relationship with his elder brother?
Click here to watch the Korean mini-series online via live streaming. The MBC drama will also be available online here for free for fans world-wide.
The followers of the romantic comedy drama can also expect to watch Kim Chang-gul, Kim Dae-ho, Choi Sung-eun, Yoon Deok-man, Lee Sun-ok, Jung Nan-hee and Bang Woon-ki forcing the female lead to join a weight gaining class.
Check out the official trailer for the new episode below: