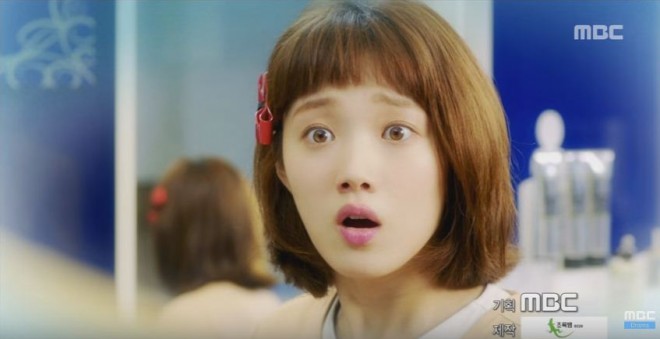 Weightlifting Fairy Kim Bok-Joo will be back with a new episode this Thursday, November 24 at 10pm KST on MBC. Episode 4 will focus on the complicated love story between Jung Joon-hyung, ex-girlfriend Song Shi-ho, brother Jung Jae-yi and his childhood friend.
Click here to watch the Korean mini-series via live streaming. The fourth episode will also be available live online here for the worldwide fans and on the official Youtube channel of MBC network.
Things start to get complicated after the top-class rhythmic gymnast makes some effort to win back her former lover and the swimmer falls for the weightlifter. Both of them will be ignored by the people they like, but they will continue trying to impress them.
In episode 3, the female lead tries hard to gather some money to join a special therapy session by the obesity doctor. But when she finally gives up, she gets a message from her crush and decides to meet him. The sequel ends by features the two protagonists standing on the middle of a cross road.
The trailer for Weightlifting Fairy Kim Bok-Joo episode 4 shows Lee Jae-yoon's character praising his new patient and saying, "Your hairpin is pretty. It looks good on you." Since it is not clear if it's a dream sequence by Lee Sung-kyung's character, it remains to be seen why he shares his feeling about her with Nam Joo-hyuk's character.
On the other end, Kyung Soo-jin's character asks for a favour from her roommate and the next scene shows her introducing Kim Bok-joo to Jung Joon-hyung. The swimmer is quick enough to understand her move that he tells her, "Do you think I'm a fool?"
Watch the trailer for Weightlifting Fairy Kim Bok-Joo episode 4 below: