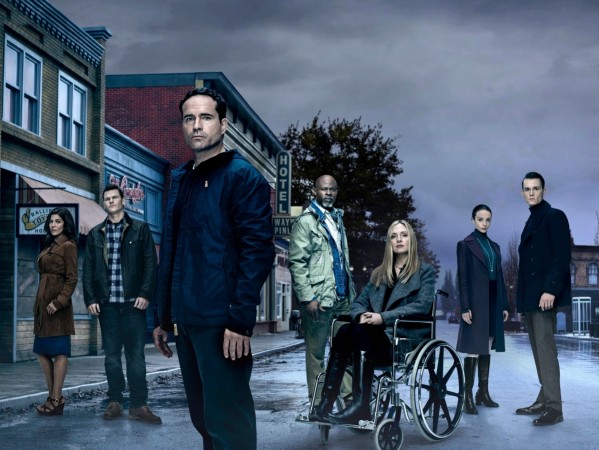 Even before Season 2 of "Wayward Pines" could premiere, the producers of the show promised to reveal the story behind the Abbies and the reason for their existence. In its latest installment, Season 2 episode 4 titled "Exit Strategy," perhaps this will be finally focused upon.
In the upcoming episode, the TV series based on Blake Crouch's trilogy, Ben Burke's friend Xander will return to the town. But he won't be the only one who will find his way to safety. The rebel will be joined by Adam Hussler (Tim Griffin), the man who made a video talking about humanity's death in Season 1 finale.
Fans of the show will remember this moment as recognition of everything Pilcher (Toby Jones) told Ethan (Matt Dillon) about the end of human existence.
However, in Season 2 episode 4, the truth about world's end will be evidenced in Adam's ragged appearance. The former secret service agent will make his way through the fence and will enlighten the town about a secret: Pilcher sent more men to find out if there are any survivors left. Since Adam will be all by himself when he finds Xander, we wonder where the rest of them are.
Adam's introduction into the Season 2 plot is certainly interesting, given the fact that Jason himself wants to find out what's beyond the fence. To be sure, the former secret service agent will return with abundant knowledge on the Abbies and will also tell what the Abbies' intentions are. But everyone isn't convinced that Adam is leading the town's people in the right direction. Will Jason send a team to find them?
In the promo for Season 2 episode 4, Theo (Jason Patric) says that Wayward Pinesians shouldn't underestimate Adam, but the synopsis (via TV Guide) states that C.J. Mitchum will not listen. Instead, he will send another group of people beyond the fence and into the world of the Abbies.
Will the Abbies, who've disappeared suddenly, attack people as they venture out? Will Adam be able to help a big group of people from the mutant cannibalistic creatures? This remains to be seen.
"Wayward Pines" Season 2 episode 4 airs at 9 p.m. EST on Wednesday, June 15 on FOX. You can live-stream the episode via FOX NOW.