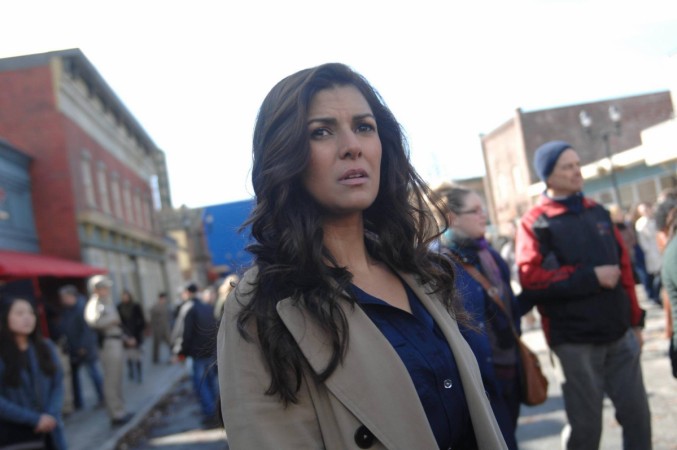 Amid all the confusion and fear surrounding Dr. Theo Yedlin (Jason Patric) in Wayward Pines, support is nowhere to be found. In the latest instalment, Season 2 episode 2 of the mystery thriller, the show will perhaps reveal why the surgeon can't trust his partner, Rebbecca.
While the surgeon has been confounded by the events and strange occurrences in the Idaho town, his partner Rebecca (Nimrat Kaur) seems to have embraced it. If the premiere episode managed to transmit one important plot detail, it is Rebecca's strange affiliation to the ideas propagated in Wayward Pines.
This difference in Dr. Theo and Rebecca's perception of the town also impels one to think that perhaps she volunteered to be part of David Pilcher's experiment and subscribe to the ideas of the First Generation. This is evidenced in a preview clip of Season 2 episode 2 titled "Blood Harvest."
In the promo, the town's resident doctor wonders how he came to be in Wayward Pines. He says that nothing in the town is real, but it is at this point that Rebecca slaps him and asks him to face his new reality. She adds that nothing else matters, not their vacation in Hawaii or the fact that they are somehow mysteriously married.
However, it looks like the situation in Wayward Pines will force him to wake up to the existential threat facing the town. In the upcoming episode, Ben Burke (Charlie Tahan) will step into the Abbies' territory and may well lose his life.
Another promo captures his mom Theresa (Shannyn Sossamon) begging Jason Higgins to save her son. In the next few scenes, the leader of Wayward Pines asks his men to attack the Abbies, but it remains to be seen if they can save Ben.
"Wayward Pines" Season 2 episode 2 airs at 9 p.m. EST on Wednesday, June 1, on Fox. You can live-stream the episode via FOX NOW.