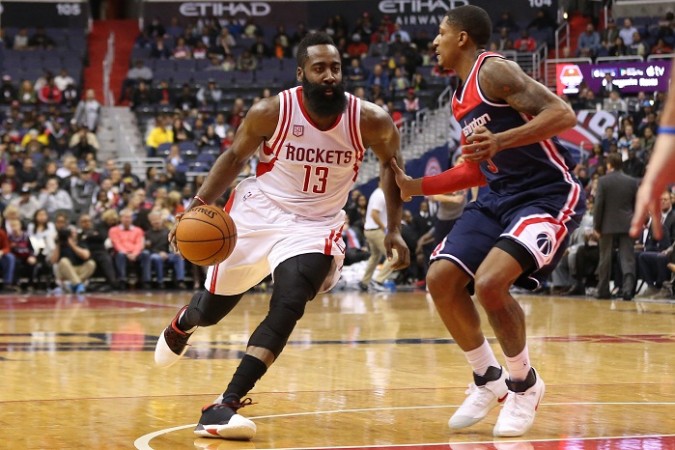 Houston Rockets have managed to script an impressive win over Golden State Warriors in overtime, with the final score reading 132-127. The Rockets became the first team in 13 matches to defeat Warriors.
The Warriors came into this game with their heads held high after some stunning victories in the season, but Rockets were always going to be a tough match-up and James Harden shone brightly to register a quality win for the visitors. The Rockets required two OTs to defeat Warriors after the regulation time score read 113-113.
However, the match was not only about Harden and his skills on the court, but also his leadership, which helped them beat Warriors. Besides Harden, who scored 29 points, Ryan Anderson was sharp from beyond the arc, hitting five of his 10 shots, and scoring 29 points as well. Eric Gordon also contributed with some important three-pointers in crunch situations. He scored 23 points.
It was some consistent and an all-round performance from these players, which silenced the home crowd, who were looking for Warriors to win their 13th game straight. The Rockets, right from the first jump ball, looked threatening with some solid performance in both the offensive and defensive floor.
They outscored Warriors in the first three-quarters, but a spirited performance from the home team in the final quarter lead the game to a thrilling OT, which went the visitors way.
Though Warriors lost, they were not completely outplayed by the Rockets by any stretch of the imagination. Despite Stephen Curry and Kevin Durant scoring big for the Warriors, they fell on the losing side. Curry and Durant scored 28 and 39 points.
The Warriors should not be disappointed with the loss, as they have been solid and still holds on to the number one ranking in the western conference with 16 wins. The Warriors will hope to get back to their winning ways when they face Phoenix Suns next.