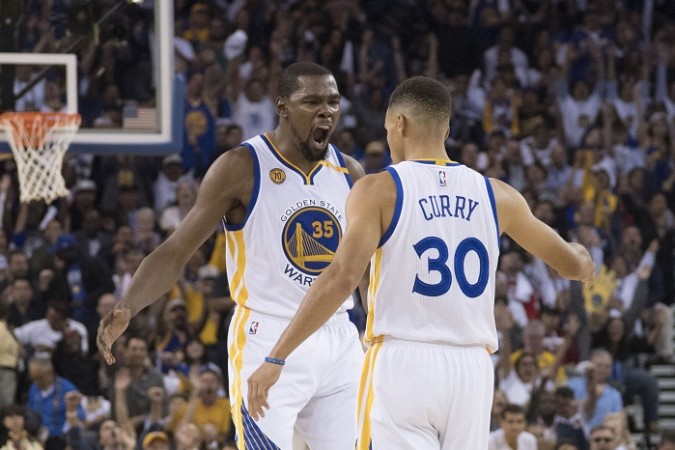 The Golden State Warriors were not much tested by any team of late, but the Atlanta Hawks did prove to be a stern test on Monday. The Warriors rose to the task and defeated Hawks by five points. There were moments during the game where the home team were trailing, and staring at a defeat, but the brilliance of Stephen Curry, Klay Thompson and Kevin Durant helped them win their 12th straight game of the season.
With the Warriors a few points down in the third quarter, their players took their game to the next level, and began to show their skills.
Despite the home crowd supporting their team to the hilt, the Hawks were still in the game as they were just one point down at the end of the third quarter. The score then read 81-10 in favour of Warriors.
So, the game was all about the final quarter of the contest, which produced some brilliant plays from both the teams. They outscored Hawks 25-19 in the fourth quarter, where they were tight on their defence as well, helping them win the match 105-100.
Curry and Durant were the joint top-scorers with 25 points, with the latter having a great day on the defensive board with 14 rebounds as well. Curry hit four three-pointers, and Thompson, who scored 20 points, drilled three three-pointers. Ian Clark also contributed with two shots from beyond the arc.
For the Hawks, it was Dennis Schroder, who was amazing during the night, scoring 24 points. Paul Millsap and Dwight Howard scored 14 each, but fell on the losing side, which happens to be their sixth loss in seven games.