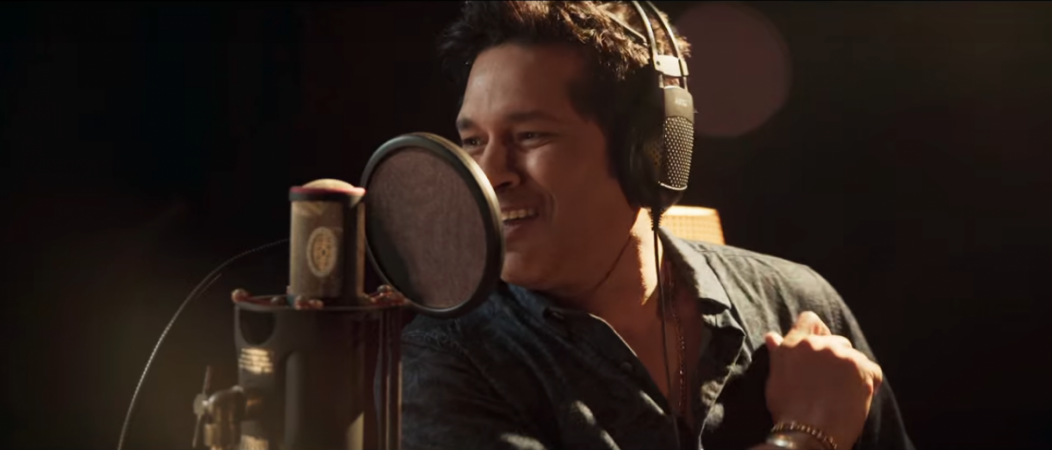 Sachin Tendulkar, one of the greatest ever players to have played the game of cricket, will always remember his debut, representing India in Karachi during a Test match in 1989. The Little Master may have entertained his fans with his willow, but Tendulkar has taken that entertaining factor to another level now. This time around, he has replaced his bat and taken a mic to come up with an impressive song alongside well-known Bollywood singer Sonu Nigam.
Tendulkar's fans are already enjoying the song, and dancing to the tune as well. One should not be surprised if this song becomes one of the popular anthems in the IPL, as it follows the cricket language, focusing on fours and sixes. That is a typical marriage between cricket and bollywood. Is'nt it?
Tendulkar might have been shy during his playing days, and one of the most respected too, but the former India captain seems to be enjoying his stint as a singer, laughing and giggling all the way in the video. There is a sense of positive energy and as he sings the lyrics, "Gend aayi, bala ghuma, mara chaka, Sachin, Sachin... nacho nacho sab cricket wali beat pe.."
The Little Master was unsure if he could sing, and Tendulkar thanked Sonu for playing an important role in helping it happen.
"Although I am fond of music I never thought I will sing. They all ganged up and finally got me to sing. Sonu made me comfortable in the studio and told me to take the first strike. I have thanked all the cricketers with whom I have played in the six World Cups," said Tendulkar.