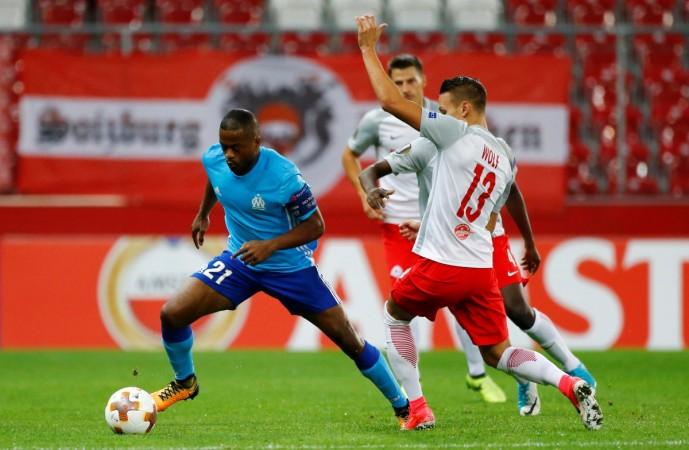 Football fans are said to be extremely passionate and there have been several examples of a lovely relationship between the fans and players as well, making the game look even more beautiful. However, Marseille's Patrice Evra made the game look ugly after he attacked his own fan. He appears to have kicked the supporter on his head.
This untoward incident took place during the warm-up session as the French club were preparing for their Europa League clash against Vitoria Guimaraes on Thursday (November 2).
The kicking incident did not go unnoticed as the player, a substitute, was shown the red card even before the match began.
What actually happened?
In the lead up to the match, while the club players were training, there were reports, which suggested that the fans had abused the players, who were involved in some angry confrontations with their fans as well.
French newspaper "L'Equipe" stated that the fans jeered the defender for almost 30 minutes, and Evra wanted to talk to his fans.
However, things did not go according to plan, which might have led to this situation.
Now, the officials concerned are expected to come hard at the defender and will punish him harshly for his offence.
Evra brought back memories of Eric Cantona
This is not for the first time such a thing has happened in football. However, one of the most infamous ones have been former Manchester United legend Eric Cantona kicking a fan on his face in 1995. One can draw some parallels between Evra's kick and Cantona's.
However, there is some difference between the two karate kicks. Evra kicked his own fan, while Cantona kicked a Crystal Palace supporter.