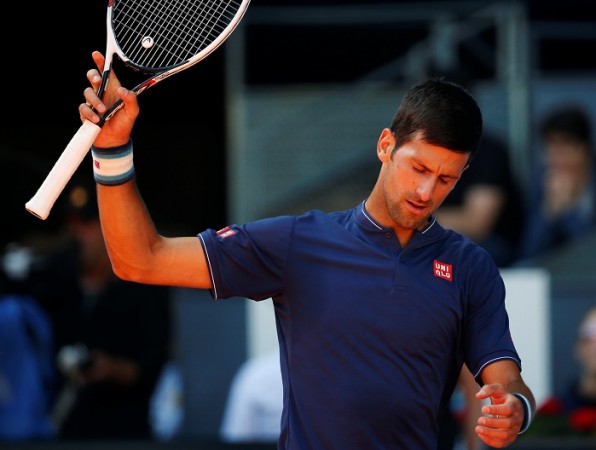 Novak Djokovic is one of the most lovable characters in the ATP circuit as he shared a good rapport with his audience. But, there have been instances when the Serbian has lost his cool, as was witnessed in the ongoing Rome Masters when he dropped the F bomb on the chair umpire on Thursday.
Djokovic was given a time violation when he was serving at 30-30 in the initial phase of the second set, and moments later, his opponent, Roberto Bautista Agut broke his serve. While returning to his chair, the former world number one gave a mouthful to the umpire. After using the F word, Djokovic said the ball boy was taking too much time on the ball.
"How can you give me a f***ing warning? You saw that, he (ballboy) was taking too much time. Recognise the situation for god's sake," Djokovic said.
Even the commentator was quite surprised by Djokovic's language, and he apologised to his viewers too.
Despite the heated moment on the court, Djokovic did not allow himself to get too much affected by what just transpired. He cooled down and played some good tennis to beat his opponent.
Djokovic beat Agut in straight sets, 6-4, 6-4. He will face Juan Martin Del Potro in the quarterfinals of the competition on Friday.