Justlin Gatlin played a huge role in Usain Bolt's 100m farewell run in the ongoing IAAF World Championships 2017, where the American clinched gold. The Jamaican had to settle for a bronze after Christian Coleman clinched silver on Sunday, August 6.
Leading upto the world championships, Bolt was a huge favourite to win the gold and end his career on a high, but his performance even in the heats were not upto the mark. The 100m world record holder also looked visibly disappointed, and he knew the threat, which other sprinters would bring to the table in the final.
Bolt, during the final, also could not bring his A game as the Jamaican got off to a characteristic slow start. He was off the blocks, really slow. One hoped that Bolt would catch up, as he has done so in numerous races in the past, where he would run fastest in the final 50m.
But, the task was difficult, with sprinters like Coleman and Gatlin in good advantage, especially the former. Bolt gave it his all in the final few metres, and the old magic was no longer there in the final 20m as well.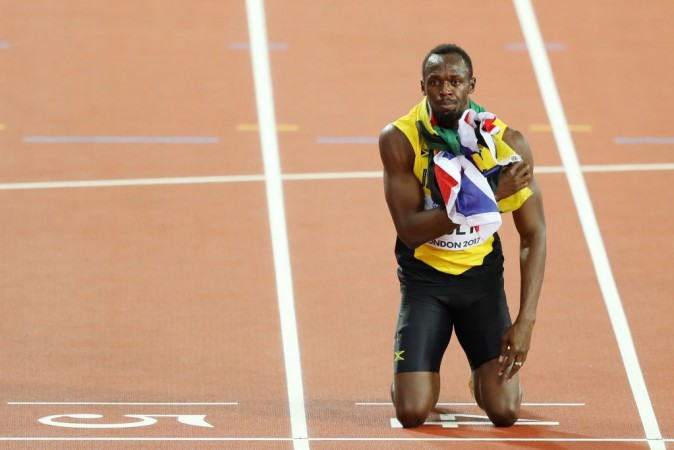 However, it was Gatlin and his impressive finish that became the talking point as he clinched gold with a timing of 9.92 seconds, Gatlin, who was booed a number of times (due to his doping cases) was the first to cross the finishing line, Coleman's 9.94 led to silver. Bolt ran sub par 9.95s for bronze, but it was surprisingly his season's best as well.
Though this was his final individual run event ever, Bolt will also be seen in the 4x100m relay, where he will have a chance to redeem himself and go for glory. But, with US possessing a dangerous team, it would not come as a surprise if Bolt does not win any gold at the Worlds.