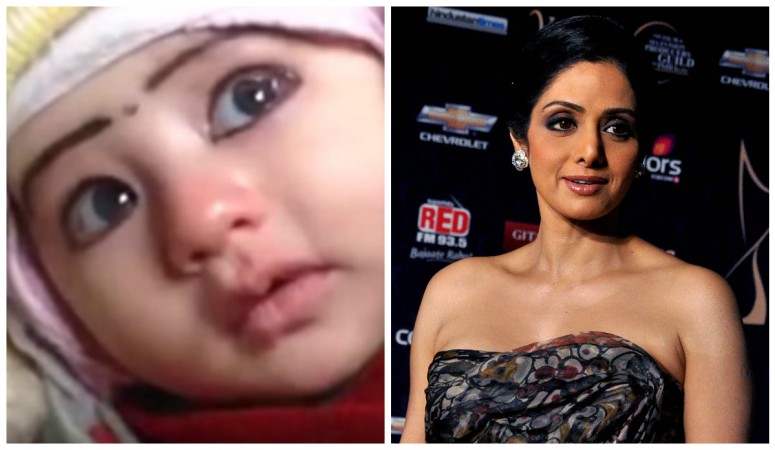 At a time when the entire nation is mourning the death of Sridevi, a video of a newborn baby has gone viral on the internet for the little one's facial similarities with the actress.
The cute baby's eyes and expressions in the video have striking similarities with that of the late actress, say social media users.
Some even started calling her the reincarnation of Sridevi. The video was uploaded almost a year ago on YouTube. It is getting shared now as the baby resembles Sridevi, who passed away in Dubai a few days back.
Watch the video here:
Sridevi died on Saturday late night due to accidental drowning in Dubai. According to the forensic report, she lost balance inside hotel bathroom and fell unconscious into a bathtub.
She was just 54, and her sudden demise left the entire nation in shock. After the legal procedures got over in Dubai, her body was brought back to India on Tuesday night. The funeral took place on Wednesday in Mumbai.
There were a lot of speculations surrounding her death initially. Due to the unusual circumstances in which she passed away, many had expressed doubts if Sridevi was murdered. However, the forensic report and the investigation by the Dubai authorities ruled out the possibility of any foul play.
Considering her contribution to the world of cinema, Sridevi has been given a state funeral. Thousands of fans gathered at her residence to get the last glimpse of the iconic actress before she was carried to the crematorium. Many Bollywood celebs had arrived at her place to pay last respects to Sridevi.