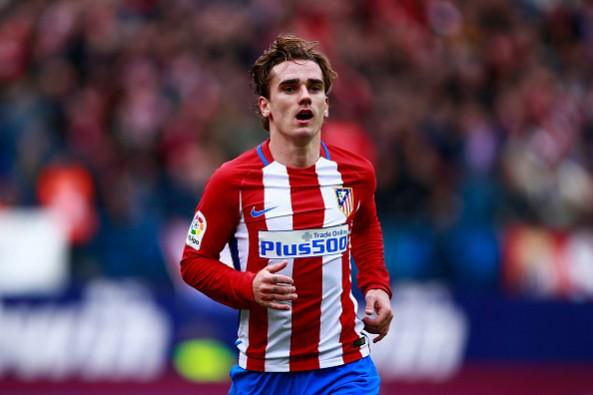 Atletico Madrid forward Antoine Griezmann is a huge basketball fan and anyone following him on Instagram knows that. The Frenchman regularly posts pictures of him wearing basketball jerseys and videos of him playing. The forward was also present for the NBA playoffs earlier this year.
Griezmann, who was reportedly set to make a move to Manchester United before extending his stay at Atletico Madrid, has been enjoying the off-season holidaying in America. The France international was spotted watching the LA Galaxy in MLS, as well as the Los Angeles Dodgers.
Also read: Who should Manchester United target now as Antoine Griezmann commits future to Atletico Madrid?
Had Griezmann not become one of the best strikers in the world he could have tried his hand at basketball and from the looks of it, the Frenchman is not all that bad. Portland Trail Blazers guard CJ McCollum went all the way to Madrid to catch up with Griezmann.
The two shot some hoops and while doing so the Atletico Madrid forward also quizzed McCollum on the celebration of some of his fellow basketball players and he managed to guess all of them correctly.
Checkout the complete video right here.