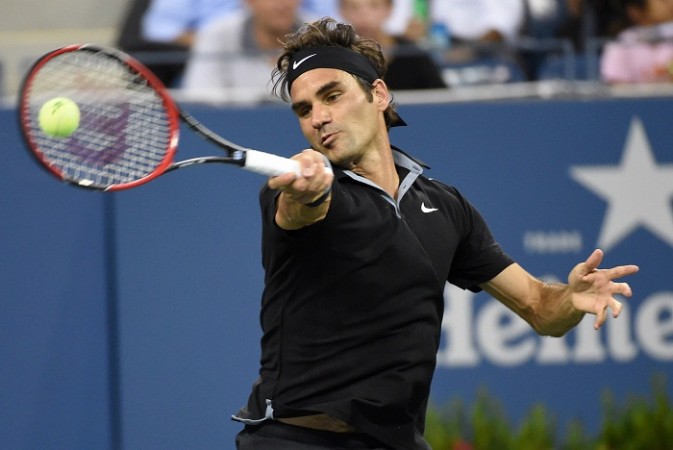 Roger Federer has, so far, looked as smooth as ever on his way to the quarterfinals of the US Open. Standing in the way of the Swiss maestro sealing yet another semifinal appearance in a Grand Slam is a maverick Frenchman, who when on song looks like one of the top players in the world, and when off colour, is as shorn of quality as an amateur.
Where to Watch Live
The big quarterfinal is scheduled to start after a doubles exhibition match, which begins at 7 pm local time (4.30 am (Thursday) IST, 12 am BST). Live coverage in India will be on Ten Sports while the live streaming option is HERE. International viewers can catch the action for free HERE or listen to the action free HERE.
Eurosport will broadcast matches live in Europe. Viewers can also live stream the action HERE. US viewers can catch the match on Sky Sports 3 or via live streaming HERE. Listen to the action live online on BBC HERE. Catch the action live on ESPN and CSB Sports in the United States or watch online via live streaming HERE or HERE.
Federer will know all about Monfils, of course, and the 17-time Grand Slam champions will certainly hope the not-so-good Frenchman shows up at the Arthur Ashe Stadium on Thursday night.
"He's got easy top-10 potential," said Federer about his quarterfinal opponent. "He's a great mover. He's got a wonderful serve, really, which nobody really talks about because of his athletic movement which stands out so much.
"His issues have really been just his fitness and his setbacks he's had because of injury. Then sometimes, you know, maybe not wanting to play sometimes because of reasons only he can explain. I think that's where he's been put back in the rankings, and because he's back in the rankings he's got tougher draws.
"From there it's harder to win tournaments and so forth. It gets that much harder. I think I can speak on behalf of so many players: We love watching him play. It's nice seeing him do well again. He's going to rise in the rankings now, and maybe that's exactly the steppingstones he needs to make it back in the top 10."
Federer is coming off a serene straight-set victory over Spaniard Roberto-Bautista Agut and if the right-handed tennis machine plays anything like he has done all week, then Monfils will be in for a long evening.
The French player will hope Federer drops his level just that little bit on Thursday night, while also banking on some of that New York support, which will undoubtedly come if he pulls off a few of his athletic strokes.
"I love the city," said Monfils. "When I feel good, the crowd is behind me, have a great spirit, I think I can be very tough to beat."
Monfils tamed the fancied Bulgarian Grigor Dimitrov in straight sets in the fourth round, coming through 7-5, 7-6, 7-5, which shows the lanky 28-year-old has the wherewithal to step up a gear at the right moment.
Of course, there is no better player to do just that than Federer, and if the man who turns tennis into an art form is in the mood, then the New York fans will certainly be in for another treat.