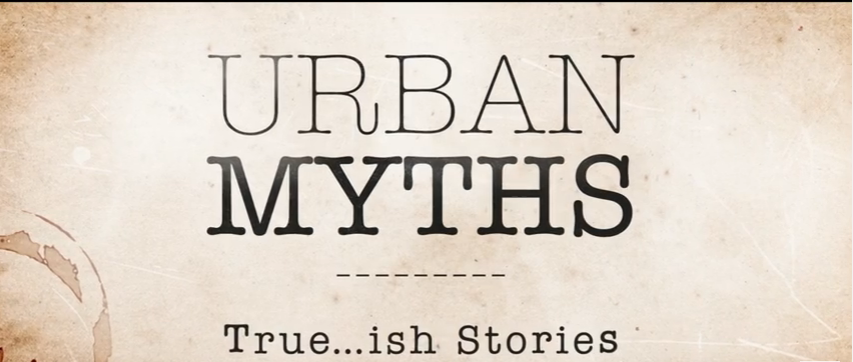 The trailer of Sky Art's Urban Myths was released of late. Directed by Ben Palmer, the series shows Elizabeth Taylor, Marlon Brando and Michael Jackson attempting to travel back to West Coast in the aftermath of 9/11. According to the trailer, the events shown in the feature are "true..ish"
Also Read: Watch The Good Fight Trailer: Sex, Trump politics and a fight; new trailer reveals
The trailer starts off with Bob Dylan, played by Eddie Marsan, looking for Dave while Samuel Beckett, played by David Threlfell, hits the road. Iwan Rheon introduces himself as Adolf Hitler and Harry Potter's Ron Wesley – Rupert Grint plays his friend in the show. Stockard Channing dons the role of Elizabeth Taylor who drives down with Marlon Brando, portrayed by Brian Cox and Joseph Fiennes, who plays the legendary singer Michael Jackson. Viewers are also introduced to Ben Chaplin as Cary Grant and Aidan Gillen as Dr Leary who are seen discussing LSD and "feeling like Cary Grant." Muhammad Ali also figures in the show.
The satirical comedy series is said to be based on Jackson's supposed trip out of New York City with Elizabeth Taylor and Marlon Brando based on an article in Vanity Fair. According to The Guardian, other stories in Urban Myths include Ali talking a man down in LA, Beckett driving Andre the Giant to school, and Dylan having tea with a couple.
The British TV comedy has been in news since the cast was announced. Last year, when the creators decided to cast Joseph Fiennes as Jackson, they were criticised for giving the role to a white actor. However, Ben Palmer, who directed four episodes of the series, said: "We were casting Michael Jackson in 2001 and that obviously is a challenge in terms of the physical resemblance. We were really looking for the performance that could unlock the spirit, and we really think Joe Fiennes has done that. He's given a really sweet, nuanced, characterful performance," The Guardian reported.
The show is set to premiere on January 19 at 10 PM. You can watch the trailer below: