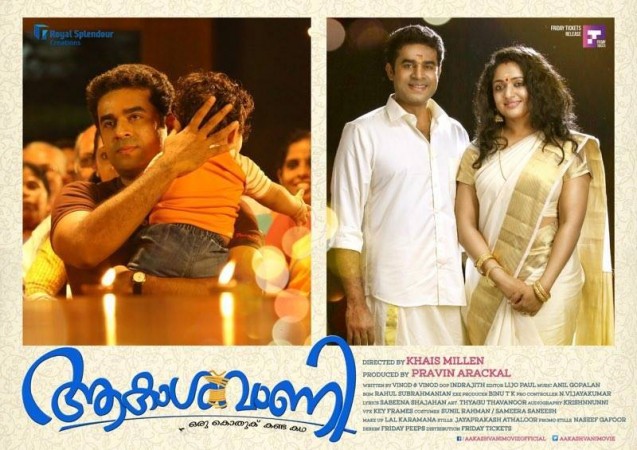 The trailer of Kavya Madhavan and Vijay Babu-starrer "AakashVani" was released by Friday Film House on Friday, 29 January.
"AkashVani", which tells the story of the couple Aakash and Vani, played by Vijay and Kavya, respectively, is the first release of the actors this year. The actress will be seen as the creative head of a women's TV channel who belongs to a well-to-do family, while and her husband Aakash (Vijay) comes from a family of lower economic strata but scales heights due to his hard work. "AakashVani" is expected to be about their roller-coaster relationship and how their ego clashes affect their family life.
The debut directorial venture of Khais Millen also has Saiju Govinda Kurup, Lalu Alex, and Sreejith Ravi, Lijo Jose Pellissery, Vineeth Mohan and Sandra Thomas in significant roles. While Saiju will be seen as a baddie named Jamal, Lalu Alex plays Kavya's father.
Produced by Pravin Arackal under the banner of Royal Splendour creations, "AakashVani" has been scripted by Vinod and Vinod. While Anil Gopalan has composed the music, the background score has been rendered by Rahul Subrahmanian, and Indrajith has cranked the camera.
The family entertainer is scheduled to hit the screens on 19 February.
Watch the trailer of "AkashVani" here: