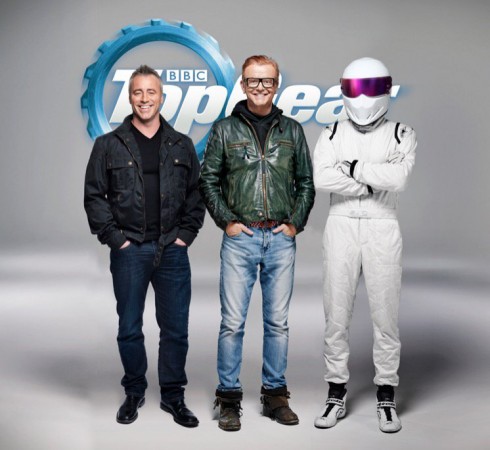 Season 23 of "Top Gear" was wrapped up earlier this month, and heeding to audience demands, the showrunners have removed Chris Evans from the position of host. It is understood that the upcoming Season 24 sans Evans will return by December 2016 or early 2017.
Including the official air date, there is barely anything that has been made public regarding the upcoming season, including who will replace Evans. Regardless, Evans has been showering praises on his former co-host, even going so far as to say that "Top Gear" and Matt LeBlanc are made for each other.
"Not only does he eat, sleep, breathe and dream engines, propshafts and trail-braking, but the overwhelming quality that struck me about him is that he's just such a pro," Daily Mail quotes his as saying. He further adds, "The whole time I worked with him, he never once looked at the clock, was never late on set, knew his lines inside out and back to front and, most importantly on such an intense production, he always had time for everyone, especially the crew."
It is surprising to hear Evans' praises for LeBlanc, especially because reports had suggested that the "Friends" star had insisted on the firing of Evans. Apparently, LeBlanc was tired of dealing with Evans' arrogant attitude and the way he treated the crew members.
Reportedly, BBC has no intention of bringing in another co-host for the show, meaning LeBlanc is going to remain the only host of "Top Gear."
Don't forget to check back here for regular updates of "Top Gear."