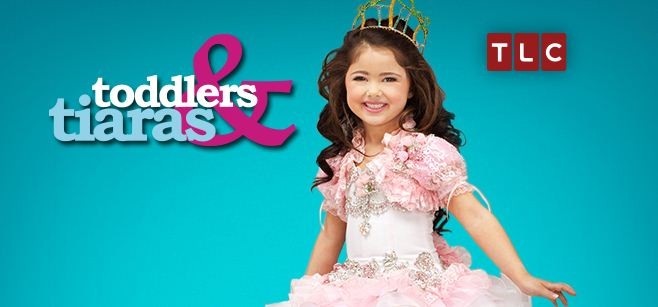 The show that introduced Honey Boo Boo to the world is returning to TLC after a three-year break on Wednesday, Aug. 23. Season 7 of "Toddlers & Tiaras" will see new set of pint-sized beauty queens and their mothers competing to be the best of the lot.
The world of pageantry seems to have changed a lot since the days of Honey Boo boo. "What pageants used to be, with the fake tan and the fake hair and the teeth. That's just the base line now," explains Cambrie Littlefield, one of the coaches on the show, with Jaimie, the coach of Sassy Supremes adding, "Now you have to be trained, you have to know which 'x' to hit at which time and what to do on every 'x'."
These pageants not only judge the talents of these toddlers, but also that of the mothers. Even the coaches may have it the hardest, having to help the young girls perfect everything from their hair, makeup, photos and coaching for the talent part itself. It is also important for judges to be good at gauging whether the toddlers want to make it in the pageant world or if they are being forced by their mothers.
Cambrie was a pageant girl herself before becoming a coach for Cambrie's Court. She explains why it is so much harder for her now than it was 25 years ago: "We didn't have, like, fake teeth and fake hairpieces, and the clothes weren't as fabulous as they are now. But my mom put me in a pageant when I was 2 years old, and I won. So they kept putting me in pageants. And then they actually made me take a break to where I was old enough to say that I wanted to do pageants. And eventually, I was, like, begging my mom."
She further explained to Review Journal how her dedication to the field has kept her away from finding romance. "...The last few relationships I was in, I don't think they understood or appreciated all of the time that I was spending on pageants. So when it comes down to it, I usually pick pageants over the man."
Don't forget to watch Cambrie coach her girls to compete against Jaimie's Sassy Supremes when Season 7 of "Toddlers & Tiaras" premieres via TLC on Wednesday, Aug. 24. You can also watch "Cambrie vs. Jaimie: Game On!" via TLC Go.