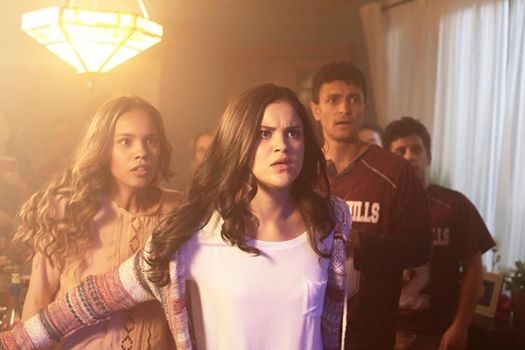 Stiles is still missing in action, but the pack has now realises that someone close to them has been taken by the Ghost Riders, and they will reach out to officer Stilinski for help in Teen Wolf Season 6 episode 3. The episode will also see the pack trying to prevent the Ghost Riders from kidnapping another person. Watch all the action live online at 9pm EST on MTV.
The trailer for Tuesday's episode shows Scott asking Liam to keep someone named Gwen safe, but it looks like he does not succeed in doing so. The synopsis for the episode reads: "Scott, Lydia and Malia search for Stiles; and Liam and the others try to keep a friend safe from the Ghost Riders."
Two people who are going to remain single in Season 6 of Teen Wolf are Scott and Malia, and showrunner Jeff Davis has no plans to give them love interests as the season moves forward, as he wants to explore a new side of these characters. But quite a number of fans believe Malia and Scott should end up together before the season ends.
Davis recently opened up to TVLine about Malia's hookup with Nathan, and revealed that the show will continue to explore her fun side. "We wanted to see Malia as a bit of a player," said Davis. "She's a wild animal, and she has needs of her own. What is she like without Stiles, without that relationship anymore? There were two characters we wanted to see not in a relationship this season, and that was Scott and Malia. It provides a nice new perspective on her and how she's still learning things about how to act with humans in a human society."
Teen Wolf Season 6 episode 3 airs Tuesday at 9 pm EST on MTV.