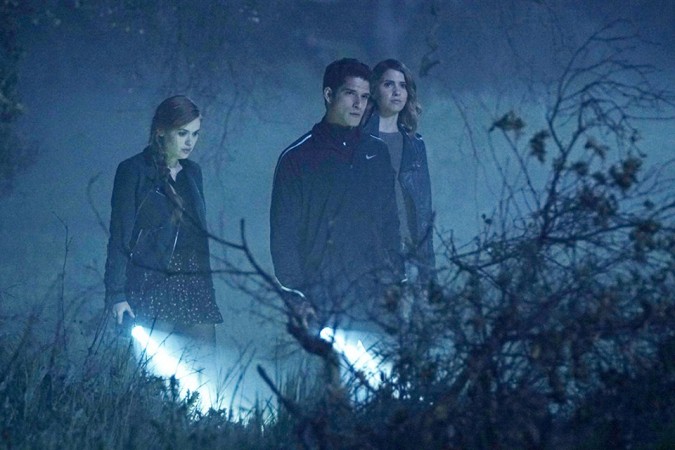 Thanks to the Ghost Riders, Stiles' friends no longer remember him, but he has managed to leave traces of his memories that will prompt Lydia to dig deeper and find ways to rescue him. This will be the focus of Season 6 episode 2 of Teen Wolf titled, Superposition, which will be aired on Tuesday on MTV.
Elsewhere in the episode, viewers will see Scott mulling over the idea of leaving Beacon Hill in the capable hands of Liam, and grooming him to be the alpha. This will be very similar to how Derek trained Scott to be the alpha, and one of the lessons that Liam will have to learn is to give newcomers such as Corey a chance.
This Tuesday's episode will see Liam butting heads with Corey, who is Mason's new boyfriend, and according to showrunner Jeff Davis, Season 6 is going to be tough one for Liam and Corey.
"He doesn't trust Corey at all," Davis told TVLine. "He was one of the bad guys to Liam. He's not as trusting as Mason would want him to be, and it's provided a lot of conflict for them. You'll see that when Cory eventually does earn his trust, they start to form their own little pack. We think of it as the JV team to Scott's varsity team."
The official synopsis for Season 6 episode 2 reads: "While Scott, Lydia and Malia search for lost memories of a missing friend, Corey discovers a connection between his abilities and the Wild Hunt."
Teen Wolf Season 6 episode 2 will air Tuesday on MTV. The latest episodes of the supernatural drama can be watched online free on MTV.com.