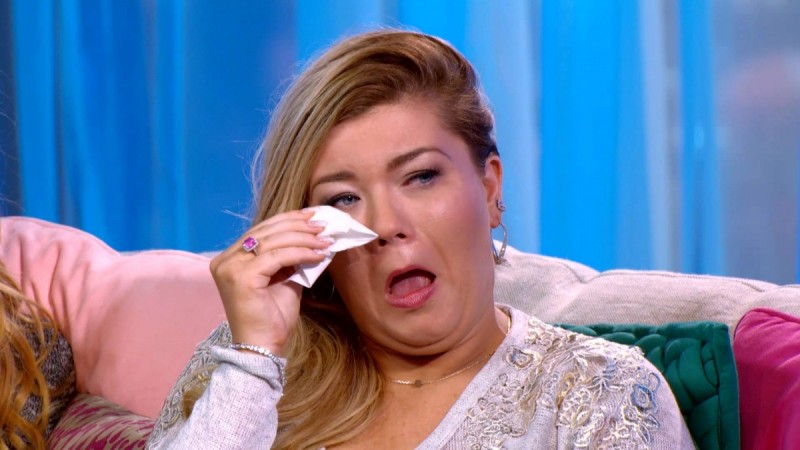 Amber Portwood's stress levels shoot up and its only her daughter Leah who offers support. In the upcoming instalment, season 6 episode 8 of Teen Mom OG, Amber, along with her daughter spends Mother's Day with Matthew Baier on a boat but things turn awry for the single mother.
[Spoiler Alert]
The latest episode of the MTV reality TV series captures tense moments between Matt and Amber. Although they take a short trip around from the city, tensions rise as Matt struggles to steer the boat. Amber loses her temper when she realises that her fiancé isn't doing a very good job at it.
In the promo for Teen Mom OG season 6 episode 8, Amber wear an exasperated look and calms down only when Leah asks her to relax. Later, she fails to be happy for her daughter when Matt teaches her how to steer the boat.
Although the 8-year-old looks quite excited, she asks Matt to stop Leah from driving it. But what causes Amber so much anxiety?
The synopsis (via TV Guide) states that Amber and her ex Gary Shirley co-parent in season 6 episode 8. Perhaps this experience puts her off. Fans of the show will remember that the two haven't been on good terms ever since Amber announced her engagement to Matt.
While Amber learns to have an affable relationship with Gary, Maci Bookout and Taylor Mckinney welcome their third child. Fans can expect to see some tear-filled moments between the couple, who are rumoured to get married soon.
Teen Mom OG season 6 episode 8 airs at 9 pm EST on Monday, 3 October, on MTV. You can stream the episode via MTV's website.