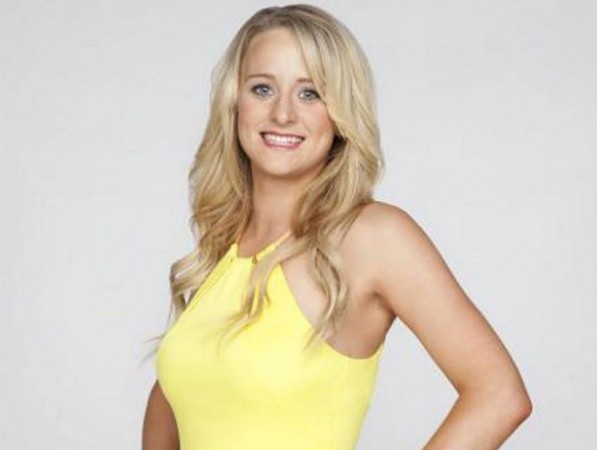 There will be a lot of drama between baby daddies and the women of "Teen Mom 2." In Part 1 of the Season 7 reunion special, cast members Leah Messer and Jenelle Evans will talk to Dr. Drew Pinksy about their exes and the trouble they still foment.
In the upcoming episode of the MTV reality series, Leah's problem with ex-husband Jeremy Calvert will be finally exposed. She will talk about her problematic co-parenting situation with Jeremy and will emphasise that she has full custody of their daughter Adalynn.
Leah will also reveal the reason why Jeremy doesn't care about their daughter. In the promo for "Teen Mom 2" Season 7 reunion special, she says, "He was doing great but he just moved in with his girlfriend to Ohio."
However, this rather caustic jibe at Jeremy will impel Dr. Drew to ask if she is still in love with him. Fans of the show will remember that Leah confessed to still having feelings for her ex on a dinner date, but in the reunion special, she will tell if she wants to be with him.
In the promo, Leah says, "At that time I did still love Jeremy, I did. But now I'm over it, completely over it. But that just recently happened. I just recently accepted I don't think Jeremy and I are good together."
However, Leah won't be the only person who thinks being with the ex is a disastrous idea. In the "Teen Mom 2" Season 7 reunion special, Jenelle's ex Nathan Griffith says that he doesn't want to be with her and even attacks her for weight gain.
"I don't want you to be with me. How much pounds did you gain, you gained like 30 or 40 lbs!" he says.
"Teen Mom 2" Season 7 reunion special airs at 10 p.m. EST on Monday, June 13, on MTV. You can stream the episode via MTV's website.
Related
Kailyn Lowry and Javi Marroquin locked in ugly custody battle? 'Teen Mom 2' star wants full custody of Lincoln
Is 'Teen Mom 2' star Jenelle Evans a hypochondriac?