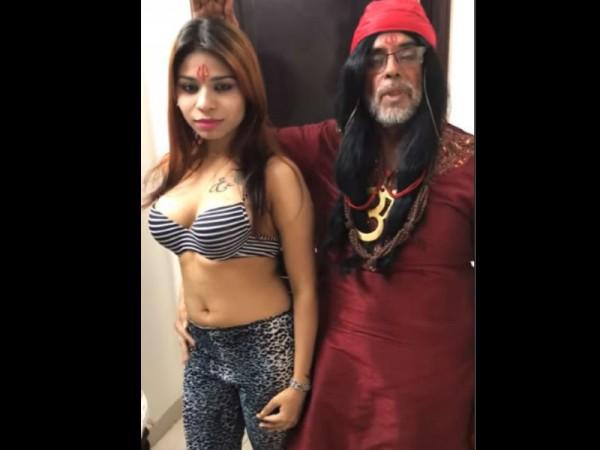 Bigg Boss 10 contestant Swami Om Ji has yet again come up with a video that shows him with a topless woman. In the video, the self-proclaimed saint is heard explaining how a woman's beauty is enhanced when she wears a bra. Yes, the controversial personality actually made the video to explain this.
Swami Om even backed up his words by showing a live example and made a woman stand in front of the camera topless. He then asked the woman to cover her assets by wearing a bra.
Swami Om had earlier released some videos in which he was seen dancing with the same woman. In one of the videos, he pretended to teach her yoga in a semi-nude state.
Known for his antics, Swami Om was involved in several controversies inside the Bigg Boss house as well. Swami Om was also slammed for his derogatory comments on women. However, looks like he is unaffected by such insults, as he continues to come up with vulgar videos.
Swami Om also had some criminal cases against him. He was accused of molesting and threatening a woman. He was also charged with allegations of robbery by his brother. Click here to watch the video and leave your comments below.