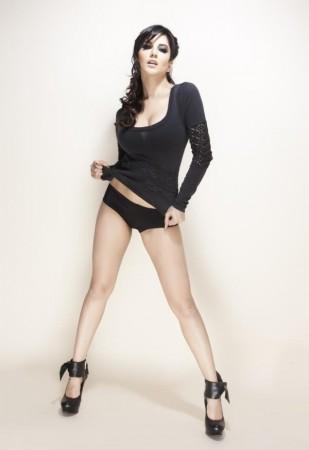 The teaser of erotic-thriller "Ragini MMS 2", featuring adult star Sunny Leone, has been released.
The 1.41-second teaser begins with a revisit to the previous installment, "Ragini MMS", which had starred Kainaz Arora and Raj Kumar Yadav as a couple trapped in a farmhouse.
The sequel to the film takes roll when a film crew visits the site to enquire about the incident. Sunny is a part of the crew.
True to her adult status, Sunny is shown laden with makeup in a shower scene. However, for a horror film the chill factor in the teaser isn't revealed not until the very last moment when the female protagonist from the first part is shown as possessed by an evil spirit.
Directed by Bhushan Patel of "1920 Evil Returns" fame, the film is slated for release on 17 January, 2014.
The intitial release date of "Ragini MMS 2" had been postponed as producer Ekta Kapoor was re-shooting major portions of the film that she felt was unsatisfactory.
The teaser of the film has been given an 'A' certificate by the CBFC.
When asked about expectations from the film's teaser, Ekta said, "The teaser of Ragini MMS2 is only a preamble to the big sexy horror fest!" reported Daily News Analysis.
Watch the spooky teaser right here: