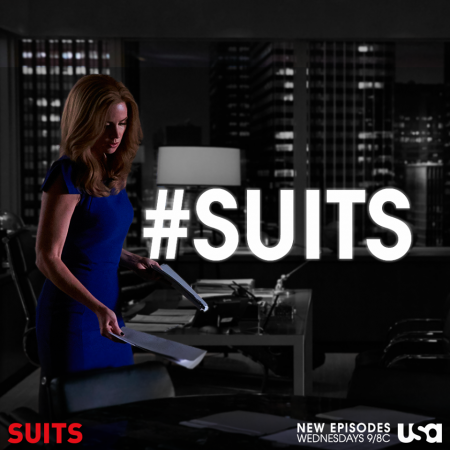 The promo for Season 6 episode 15 of Suits, which will air live on USA at 10 pm ET on February 22, hints at Mike having to give up on his dream of becoming a legitimate lawyer. The episode is titled Quid Pro Quo and it can be watched online via the USA app.
Also read: Kim Kardashian new sex tape! Did Kim K make a second one? And more importantly, with whom?
The preview clip shows a worried Rachel telling Harvey to take up responsibility if anything goes wrong. Harvey agrees and continues with his plan to get Mike into the Bar. But it looks like Harvey's plan will backfire.
"You promised we'd pull the plug when things got too risky. It just got too damn risky," Mike tells Harvey in the promo clip. The clip ends with Mike telling Rachel that he's not going to be a lawyer anymore.
The other storyline that will be dealt with in the penultimate episode is Donna planning to take Benjamin's invention The Donna to investors.
David Reale recently opened up to Hidden Remote about Benjamin and Donna's relationship and said he wouldn't be surprising if Benjamin has a bit of crush on Donna. "Who does not have a crush on Donna? I mean, you'd have to be a inhuman monster to not have a crush on Donna. She's the greatest human being ever. She's awesome, so I think that goes without saying," the actor said.
The synopsis for Quid Pro Quo reads: When Mike's class action hits a snag, it might cost him more than the case. Harvey, Louis and Rachel consider getting their hands dirty. And Donna and Benjamin seek an investor.
Suits airs Wednesdays at 10 pm on USA. The Season 6 finale will air on March 1.