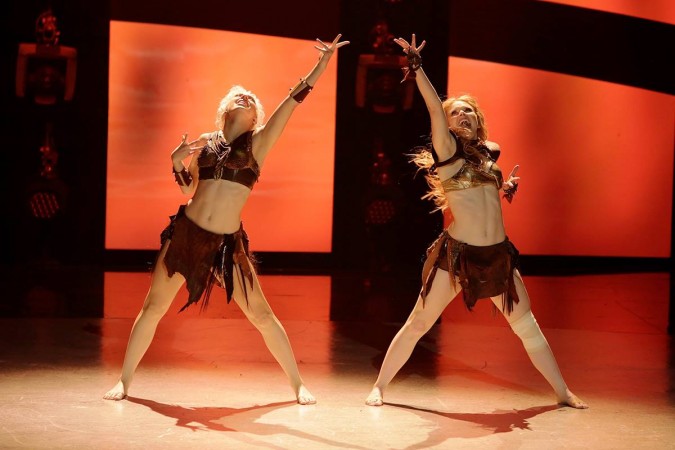 After making fans wait for a week, Fox will air an all-new episode of "So You Think You Can Dance: The Next Generation." In many ways, the wait for Season 13 episode 6 is worth it because the top 10 contestants of this year will finally take to the stage with their All-Star.
So far, the contestants have had to go through a gruelling process to make it to the top 10. Many of the younger contestants got eliminated after they made it to the Academy. This was primarily because they found it difficult to embrace new dance styles and routines. And from more than 100 contestants, we are finally down to the top 10.
In Season 13 episode 6 of "So You Think You Can Dance: The Next Generation" the top 10 contestants will finally display their skills in front of judges Paula Abdul, Jason Derulo and Nigel Lythgoe. Joining the trio will be the former "Dance Moms" cast member, Maddie Ziegler. So far, the 13-year-old dance prodigy has been behind the scenes but episode 6 will mark her first time at the judges table.
Of all the contestants this year, we are looking forward to watching Tate McRae perform. The Calgary native has been quite impressive with her technique, control and is quite graceful. Her partner Kathryn McCormick is a skilled contemporary dancer, a dance form that Maddie is known to love. Perhaps the new judge will have quite a few pointers after Tate's performance.
Other dancers among the top 10 are:
Jordan Wandick and Sasha Mallory
Kida and Fik-shun
Sheaden Gabriel and Joshua Allen
J.T. Church and Robert Roldan
Ruby Castro and Paul Karmiryan
Emma Hellenkamp and Gaby Diaz
Daniela Avanzini and Jonathan Platero
Jake Monreal and Jenna Johnson
Tahani Anderson and Comfort Fedoke
Who do you think will go on to win and who do you think will be eliminated? Let us know in the Comment section.
"So You Think You Can Dance: The Next Generation" Season 6 episode 13 airs at 8 p.m. EST on Monday, July 11, on FOX. You can live-stream the episode via FOX NOW.